Apple looks back to mag business with Texture deal
Rogers Media and its U.S. counterparts are selling the "Netflix of magazines."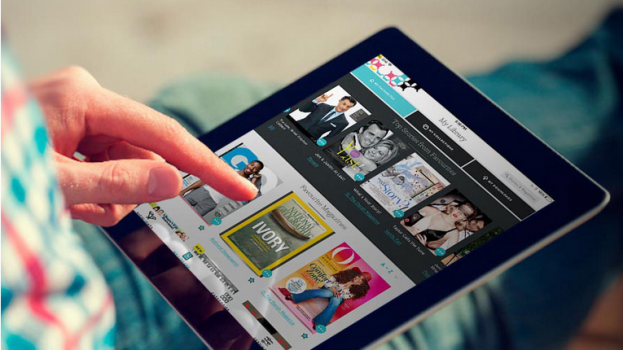 Apple has announced its intended acquisition of Texture, the digital magazine subscription service owned by four large North American media companies – Rogers Media, Condé Nast, Hearst and Meredith – and private equity company KKR.
Texture offers its subscribers unlimited access to groups of partnered publications at two subscription levels – $9.99 or $14.99 per month. According to Rogers, the service currently has approximately 100,000 subscribers in Canada, a figure it first reported in 2015.
Terms of the deal have not been disclosed.
Apple is so far mum on what it plans to do with Texture. While this is Apple's first acquisition in the magazine publishing space, it is certainly no stranger there. In 2011, it began offering subscriptions through its iTunes service. That's when it launched the Newsstand app, an endeavour that got off to a rocky start as many publishers didn't like the company's terms, with some titles diving wholly into the service, while other's engaged more slowly. Newsstand was subsequently shuttered and its functionality was integrated into the News app and an iTunes subcategory called Magazines & Newspapers.
Rogers has been putting magazine content on the all-you-can-read Texture since 2013, when the subscription service launched in Canada with the original name Next Issue and approximately 100 titles from across North America. The now-rebranded product currently includes more than 200 titles, including 34 French and English publications from Canada (such as Maclean's, Chatelaine, Reader's Digest Canada and Cottage Life).
However, as part of the Texture rebranding in 2015, magazine brands were somewhat de-emphasized as the platform focused on promoting popular articles instead of individual publications.
"I do feel though that the original model wasn't aligned with how people were accessing content digitally," said Devon MacDonald, chief strategy officer at Mindshare's Toronto office. "People were interested in grabbing content from anywhere at anytime.
"The key strength of the product was and is all of the tremendous content from publications in one location with a single access point," MacDonald said.
MacDonald added that he has seen monthly unique visitors on the service increase 50% year-over-year, but he believes there are opportunities to improve the customer experience.
"I think it has a chance to set a new standard for quality digital content that can take people out of quick-hit, newsfeed-style news distribution and digestion to a deeper, more informed read."
In a statement, Apple said it was "committed to quality journalism from trusted sources and allowing magazines to keep producing beautifully designed and engaging stories for users."