Spotify opens self-serve ad beta in Canada
The audio streamer has seen more than 1,000 U.S. advertisers use the service in six months.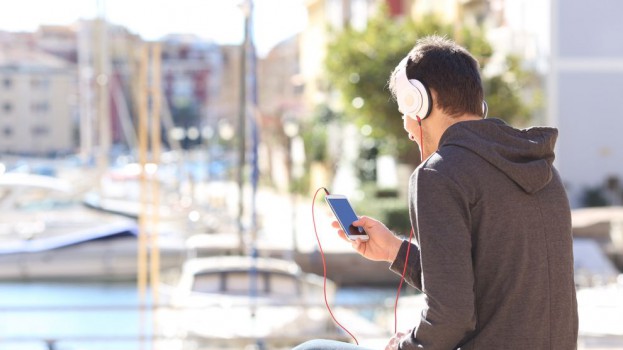 Spotify has brought its self-serve advertising platform to Canada.
Canadian advertisers can now create audio spots on Spotify and buy ads against Spotify's user data through Spotify Ad Studio, which first launched in the fall in the U.S.
Marketers can either upload an ad they've created, or share a script, pick a background audio track and receive a fully produced audio ad to review (production comes at no extra cost). Advertisers can choose a target audience and plan a campaign according to budgets and dates and track various results.
Jon Hales, head of ad sales for Spotify Canada, said Ad Studio's targeting mechanisms are similar to radio's, with age, gender and location being primary data points. Location targeting is as wide as the entire country, and can be focused down to a specific city, he said.
Beyond those targeting options, Hales said advertisers can target based on music genre or pre-set playlists (advertisers can target specific curated playlists such as "study playlists" or "workout playlists" with relevant ads).
Hales told MiC that this beta expansion into more markets was intended to meet the demands from small- and medium-sized businesses, such as the B.C.-based Kwantlen Polytechnic University, an early Canadian self-serve partner.
Spotify Ad Studio has been used by more than 1,000 U.S. advertisers and for more than 4,000 campaigns, according to the company. While Spotify has not released any specific ROI data on how the platform performed in the U.S., the company highlighted anecdotal testimonials from U.S. partners such as Greater Cleveland Aquarium, which said it saw ticket sales double in one weekend, a metric it tied directly to its Spotify ad.
The music streamer recently made its initial public filing on the New York Stock Exchange, giving some insight into its advertising business and monetization strategies. According to its public filings, by the end of 2017, it had 159 million monthly active users globally, with 92 million being on the free, ad-supported version (30 million of them in North America). While the majority of users are still taking the free route, the premium (and thus ad-free) user pool is growing more rapidly. Worldwide premium users grew by 46% year-over-year, as opposed to ad-supported users (19%). Worldwide advertising took in the equivalent of $668.4 million Canadian in 2017.
Hales said Spotify does not currently release information on how many users it has in Canada.