Top Chef Canada brings in new sponsors
Four new brands will join Interact, Beringer and Monogram for in-show integrations.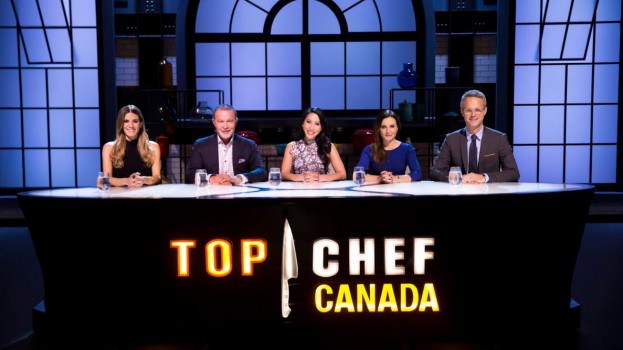 Cuisinart, Montellier, McCormick Gourmet and Avocados From Mexico are set enter the Top Chef Canada fold as new sponsors for the show's upcoming sixth season. The series will premiere on the Corus-owned Food Network Canada on April 8.
Returning sponsors include Interac, Beringer and Monogram (which has been a sponsor for all six seasons of the show).
Newcomer Cuisinart will provide $5,000 worth of products to the show's grand prize. It will also supply the competing chefs with small appliances throughout the show.
Another first-time sponsor, sparkling water maker Montellier, will provide the chefs and judges with beverages over the season.
Also integrating over the course of this year's run is spice maker McCormick Gourmet. On top of integration into the chefs' weekly tasks, the brand will sponsor an in-show challenge.
Avocados from Mexico will reward the challenge's winner with a trip to Mexico and serve as a sponsor for a specific challenge.
Appliance maker and longtime sponsor Monogram will be part of the grand prize, providing a full kitchen package valued at $25,000. It will also be featured in two episodic challenges and award the winners cash prizes.
Interac will provide the $100,000 grand prize for the eventual winner, and will sponsor an additional "restaurant wars"-themed elimination challenge.
Also returning is winemaker Beringer, which will integrate into an episodic challenge (and sponsor a reward trip to Napa Valley for the challenge winner). Throughout the season, the show's pantry, locker room and off-site events will be stocked with bottles of Beringer. In addition, the brand will be featured in online digital video content including vignettes and exclusive recipes created by Top Chef Canada alumni Dustin Gallagher.
With its Sunday night time slot, Top Chef Canada won't compete directly against Bell Media's similar culinary competition show Masterchef Canada on Tuesdays. However, the two series will premiere in the same week (Masterchef returns April 3). Masterchef Canada also announced sponsors for the new season this week, with appliance maker Miele returning as a sponsor of both the series and its digital extra. New to the fold are Chef's Plate and Splenda.