Canadaland Media's branded podcasts debut with a hit
Earshot's new DDX show is reaching the top of iTunes' medical charts in Canada and the U.S.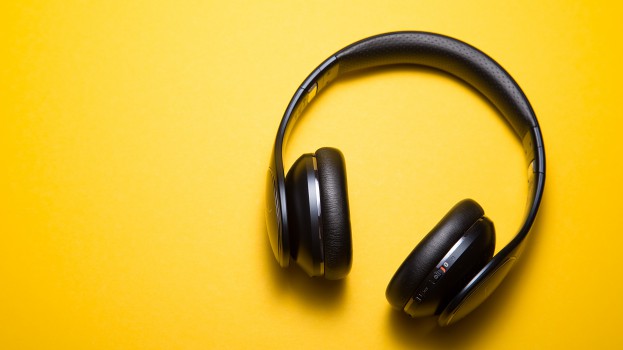 Canadaland Media is seeing solid success for its new medical show, DDX, the first program from its new branded podcast unit, Earshot.
The show launched March 3 and is already ranked as one of the top medical podcasts in iTunes' Canadian and U.S. rankings.
DDX mainly targets medical professionals and is produced in partnership with Figure 1, a Toronto-based medical app currently used in more than 190 countries. The app has been labelled the "Instagram for doctors" because of its social image sharing focus.
Benjamin Errett, Figure 1′s director of brand, said he was looking for a way to amplify the stories that circulate on the platform to drive stronger brand awareness and word-of-mouth.
"I've been a Canadaland listener since day one… They're the best at what they do," Errett told MiC. He approached the team about a possible project, which turned into Earshot's first podcast.
The show's 10- to 12-minute episodes are a bit like House in that their drama stems from doctors following patient symptoms towards difficult diagnoses (DDX is a medical term that stands for differential diagnosis). But unlike House, DDX follows real medical cases and features real doctors.
Errett said the project marks a shift and increase in Figure 1′s media spend (the company typically relies on word-of-mouth and has worked with PR agencies to drive that in the past).
Corey Marr, a partner at Canadaland Media, said Earshot has two more branded podcasts currently in production. The new team (made up of dedicated staff who operate separately from Canadaland's non-branded podcast teams) hopes to diversify the company's revenue streams beyond its current model, which relies on in-stream ads that are placed in pure-play editorial shows, as well as subscriber support through crowdfunding service Patreon.
Marr said Earshot wasn't created to shift revenues wholly away from crowdfunding, but the current model makes things "a bit bootstrapped." The new revenue stream is designed as a growth driver that will feed Canadaland's editorially focused shows (which include namesake products focused on politics, Commons and Oppo, as well as The Imposter, which is taglined as "Weird art from Canada.")
Earshot puts Canadaland Media in competition with a growing field of branded podcast producers such as the Vancouver-based Pacific Content (launched in 2014 by former CBC staffers) and Gimlet Creative (the branded content offshoot of Gimlet Media).
Marr says Earshot's advantage in the field is its engaged audience. Because Canadaland is supported directly by its listeners through Patreon, those listeners are more willing to give shows a try.
Image courtesy of Unsplash