Kijiji takes a tailored approach to its media plan
The classifieds tailors its creative not just for the media, but for the specific platform.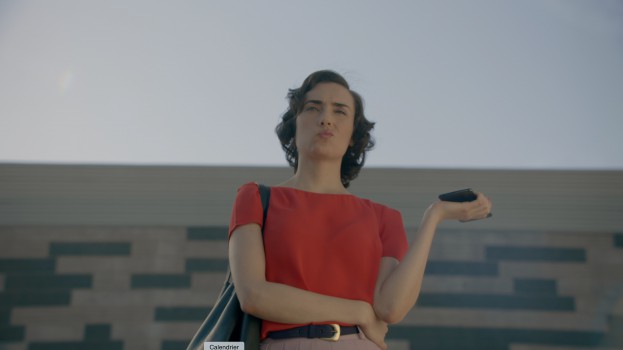 Kijiji's Canadian campaign, "Shake it Up," is tailoring its creative to match not only the medium in which it's placed, but each platform's audience as well.
Many advertisers often adapt a single piece of creative to fit multiple inventory slots across its ad buy – a 30-second TV spot gets a 5-second edit for YouTube pre-roll, for example. Kijiji has ensured audiences on each platform get a unique spot. It's the first time the classified site has taken this approach, according to Marc-André Hade, head of consumer marketing for Kijiji.
"The crux of this campaign is all about maximizing the message, ensuring that when the message reaches the consumer, it is as meaningful as possible," said Hade.
Commissioning platform-specific creative is typically discussed as an issue of efficiency. It has come up at multiple MiC roundtable discussions recently. Dan Alvo, director of sales and former head of marketing for Wrigley Canada, told a recent gathering of industry experts that marketers "aren't doing as great a job as they could" in matching creative with various media platforms.
"There's still some times where we'll put the same creative in both [traditional and digital video] spots, because it's efficient," Alvo said. "But we all need to understand that there are some differences in how consumers absorb media."
For Kijiji, while the TV ads show people going through different stages of life that might require a bit of buying and selling on Kijiji (such as a man who goes through a few different sports phases), the shorter social media videos focus on only one particular item, such as a new video game controller.
Ads for Facebook (which skews older for the brand), will focus more on items of home decor, while ads for the younger, more pop-culture focused Snapchat audience would focus on areas such as fashion (like the sneaker spot below).
Aside from social, the campaign also involves various television and OOH elements. Creative rolls out across all media today.
Hade said that given that the majority of Kijiji's user base now accesses the platform through mobile (both mobile web and Kijiji's app), the digital formats were created to suit a primarily mobile audience (hence the short spots). Digital ads will run on Facebook, Instagram, YouTube, Snapchat and programmatic video.
The campaign is a continuation of the 2017 "Shake On It" campaign. It encourages Canadians to "shake up" their lives, following various people and items they may be upgrading or sourcing on Kijiji to accommodate specific life changes. The campaign is also the first to market for new cars on Kijiji (Kijiji began listing new cars from dealers late last year).
On television, the spot (below) will appear on a variety of specialty channels nationally and select conventional networks in Toronto, Calgary and Montreal, targeted at people age 25 to 54. A separate automotive spot will appear on specialty and conventional as well, as well as on Bell Media Video on Demand in Ontario.
OOH will focus on automotive only, with media buys in high-traffic areas in the Greater Toronto and Montreal areas, Edmonton and Calgary.
CloudRaker led the media planning and buying on the campaign, as well as creative. Veritas ran PR.