Olympic engagement down: study
Millennials boasted the most dramatic drop in how closely they followed the games.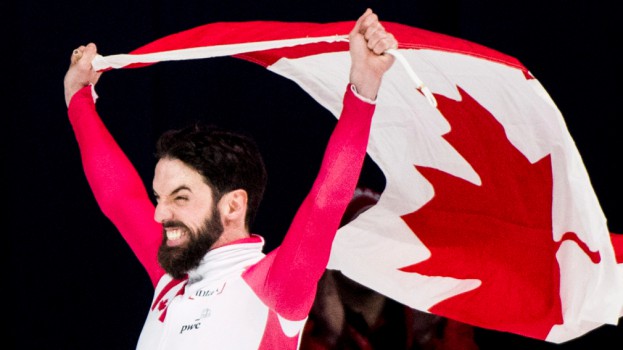 A survey conducted by Solutions Research Group (SRG) reports that CBC's broadcast of the PyeongChang Winter Olympics was "strong," but that engagement did not reach the levels seen during the Sochi Games in 2014.
Numeris data showed CBC's coverage of the 2018 PyeongChang Winter Olympics reached just over 31 million Canadians during its two weeks of coverage, topping not only the national TV ratings but leading in most major markets as well.
SRG's postmortem study is based on interviews with 1,000 people from across Canada. It found 75% of Canadians said they followed at least some of this year's Winter Olympics on at least one platform (TV, digital, social).
While SRG labelled the results as "strong," it pointed out that it fell short of the 82% who said they followed some of the Sochi Games in SRC's similar 2014 study.
Engagement also dropped from Sochi. Less than half (48%) of respondents said they followed the games "very" or "somewhat" closely, down from 56% in 2014. Among Gen Z and millennials (12 to 29), only 41% said they had "very" or "somewhat" closely followed the games, down from 53% in 2014. Decline in the 30+ age group was smaller, but still down (50% from 56%).
SRG speculated that the main contributing factors for this were the increased time zone difference, the lack of NHL star power and greater competition for prime time TV coverage due to the rising popularity from OTT services.
Although CBC's digital team and various social media networks offered a record amount of live-streaming and online options, TV was still king for the games, with 72% of SRG's respondents saying it was the most important source for following the Olympics. The remaining 28% said mobile devices and PCs were the most important. Despite the dominance of TV, that balance has shifted slightly from 2014, when 78% said TV was the most important.
Mobile and online were prime for younger demographics. Those 18- to 49-years old were more likely to favour digital devices over television as their most important viewing device (52% for digital, 48% for TV).
Many respondents also reported using search platforms to engage with the Olympics (68% made an Olympic-related search during the period).
Brand recall
When it came to brand recall, the study said RBC took the top for unaided recollection this year – an improvement from Sochi, when it came in third place (behind McDonald's and Coca-Cola). Just under one-quarter (24%) of Canadians mentioned RBC as a sponsor.
The financial institution was followed by Coca-Cola (#2), Canadian Tire (#3), Visa (#4) and Toyota (#5). RBC had the top recall for both men and women. Coca-Cola and Visa boasted higher recall for men, while Canadian Tire and Toyota were in the top-three for women.
When asked how they felt about CBC's overall job, respondents' average grade was an "A." Most (63%) gave the pubcaster an "A+" or "A," comparable to SRG's finding in 2014.
Top sports followed were (in order): hockey, figure skating, snowboarding, curling and speed skating.
MiC reached out to CBC for its reaction to the study. Although the pubcaster declined to comment directly on the survey due to not having enough information on the methodology, CBC Sports executive director Greg Stremlaw said CBC was "extremely proud" of the engagement for this year's games.
He noted that primetime audience for English-language coverage was up 25% over Sochi, nothing that many Canadians 'changed their viewing habits" to adapt to watching coverage overnight, in the mornings and in late mornings.