Karen Nayler looks back at agencies' changing roles
Mindshare Canada's outgoing CEO on how the relationship between agencies and clients has evolved.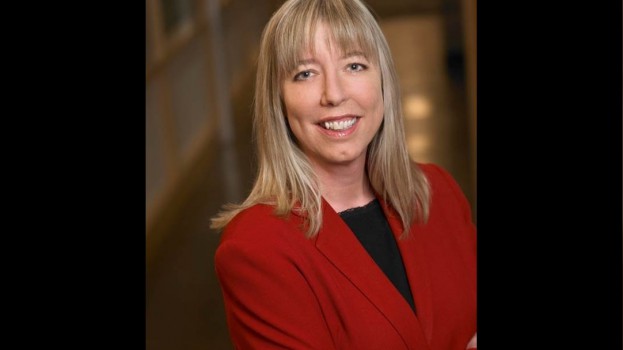 Yesterday, as Karen Nayler made a series of phone calls to Mindshare Canada's senior-most clients, she said it started to hit her: in a few months, she'd be leaving behind the agency she'd been with for nearly two decades.
Nayler will retire effective July 31, with current chief strategy officer Devon MacDonald taking her place. Nayler has been with Mindshare since it first opened its doors to the Canadian market, first joining as managing director and eventually moving into the CEO role in 2012.
When Mindshare began, Nayler said a "big agency" was one that had perhaps 100 people – Mindshare's Canadian outpost had around 40. Today, the agency has upwards of 280 employees. Key clients include Unilever, Kimberly-Clark and Walmart.
Nayler spoke to MiC about the world she's leaving behind, what she's seen change and what she will miss the most.
MiC: Now that you've made the official announcement, how are you reflecting on the media industry as a whole?
Nayler: The industry has changed a lot, but then it's an industry of change. If I were to look at some of the big things that I lived through, one of the first was the actual launch of media agencies. That wasn't only dramatic in Canada, but certainly globally. It really fundamentally shifted the role of media itself in marketing.
We [agencies] have moved away from being a way to drive efficiencies for clients' marketing dollars to actually starting to elevate clients' ability to connect and understand their consumers. Of course, a lot of the industry launched as media buying houses, but Mindshare launched as everything – full service. We put a lot into strategy. Having the media agencies on their own allowed us to invest and improve the quality of the product and the professionals we attracted to the business. I look at that and see that as a great foundation for the industry today.
What do you think the media agency's role is today?
We really do talk to our clients on a daily basis about understanding the consumer connections to their brands and to the media platforms. It's that interpretation of making that connection for our clients that really is valued, and then bringing that back to business results. We talk about partnerships, and we really are a communications partner and a business partner. We give them the insights, and not just the current one – what's the next insight that they should be mining and acting upon?
In terms of the day-to-day, what are some of the things that you're going to really miss?
I'm going to miss those calls from clients that say "Can you get some people together, can we talk?" Not because they have an issue with the agency, but because they're trying to wrestle something down. And I love it when they call us all to the table, because it shows the value that we bring.
It's about the people. And I love watching some of the young people come in. They're like, "What's new, how can I help?" The energy, the optimism.
What are some of the biggest shifts you've seen in terms of buying trends and client-facing trends?
Many of the changes have been consumer-driven shifts, especially when it comes to the behaviour of the platforms. I lived through the launch of specialty television, which was a huge, dramatic shift. I think it was one of the first times we really did deep dives into truly understanding context for advertisers, and what it really meant for a brand versus just numbers, eyeballs and impressions.
And then of course, in the 2000s, it was digital. Digital everything. Trying to test and test and test to make sure that we could get ahead of what appeared to be, and certainly now has proven to be, a consumer-beloved platform. Now, where we find ourselves is in the whole biddable world.
It's funny: there were a lot of big fundamental shifts, but they didn't happen in waves, they're continuous, and they will continue to be.