Sonos pulls spending in data protection protest
A handful of advertisers are closing their wallets to Facebook as it issues a public apology in newspapers.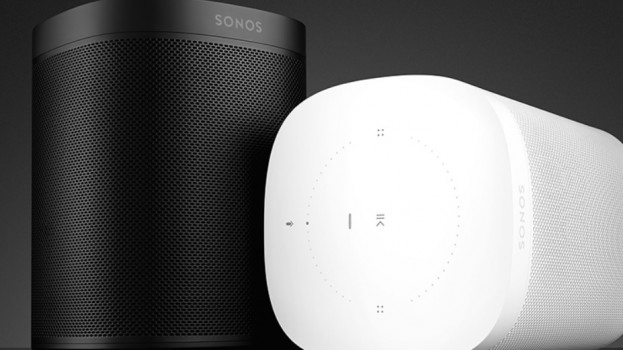 Sonos is pulling its advertising from Facebook, Google, Twitter and Instagram this week to make a statement about consumer privacy, saying the Cambridge Analytica scandal "raises questions about whether big tech is doing enough" to balance consumers' interests against its own.
The audio equipment maker pulled the ads Monday for a week-long protest, instead donating that budget to RightsCon, an event meant to promote "human rights in the digital age."
In the wake of the Cambridge Analytica scandal (named for the firm that whistleblowers have accused of using ill-gotten Facebook user data to sway American and British voters), advertisers have largely taken a wait-and-see approach when deciding whether to shift strategies on Facebook, specifically.
There have been a few exceptions, however. Following the launch of a #DeleteFacebook movement last week (which has trended globally in the days since), Tesla founder Elon Musk has pulled down the Facebook pages for both his automotive brand and SpaceX. Mozilla (maker of the Firefox web browser) and auto supply retailer Pep Boys have since pulled their ad spending from the platform.
But Sonos's protest extends beyond Facebook to include Google and Twitter.
Pete Pedersen, Sonos's VP of global communications, said Cambridge Analytica "raises broader questions" about big tech in general. "The broader retreat is about standing in solidarity with those fighting on the front lines to build a healthier, more consumer-friendly tech ecosystem that values and protects users' privacy," he told MiC.
Pedersen wouldn't disclose how much the week-long protest would cost its targets, but as an active digital advertiser, he called Sonos's digital budget a "significant" portion of its paid marketing spend. "The donation [to RightsCon] will be substantive."
Pedersen said this week's digital hiatus doesn't herald a permanent exit from the space, however. The affected platforms have been effective tools for the brand, he said, and the company would rather work with Facebook and its peers to develop long-term solutions.
"#DeleteFacebook hasn't had nearly the traction of efforts like #DeleteUber. And it makes sense," he said. "Facebook is woven into the fabric of our social lives at this point. I don't necessarily think this will have a long-term and substantive chilling effect for consumers, but that's not the larger issue… The challenge now isn't to just walk away, it's to work with Facebook and other providers to find a path forward. To bring digital rights activists, academics and marginalized groups into a discussion about what MUST change to make real the potential of these technologies. That's on all of us."
Facebook itself took out full-page ads in major American and British daily newspapers Monday, running a letter from CEO Mark Zuckerberg that apologizes for the company's "breach of trust." The letter carries the headline: "We have a responsibility to protect your information. If we can't, we don't deserve it."