Revlon's American Crew sponsors Toronto FC
The men's grooming brand moves into BMO Field to partner in a sport where hairstyles help define players.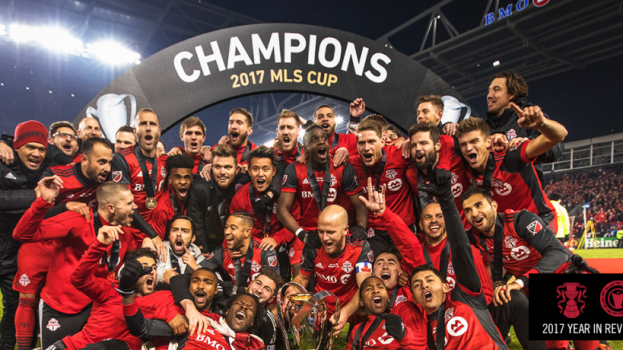 Men's grooming brand American Crew is the latest to sponsor the Major League Soccer championship-winning Toronto FC, promising to keep the team's hair on point when they hit the pitch.
The brand (which is owned by Revlon and markets under the tagline "Official supplier of men") will have in-stadium signage at BMO Field, presence in its locker rooms and executive-level suites. Players will be given travel kits filled with products.
According to a Revlon spokesperson, the brand also plans to activate with fans during the games by running contests that compare fan hair and beard styles to those of the players. It will also host pop-up barber shops in the stadium's "Soccer Celebration" area, and will sporadically show promotional videos.
There is no shortage of stylish, product-intensive dos in the world of soccer – from David Beckham's supermodel locks to more creative options. Larissa Balicki, American Crew Canada's brand manager, said in a statement that "Toronto FC is one of the most dynamic professional sports organization's in the country right now whose players and followers rank higher in awareness of men's grooming products than the general population. American Crew… sees this as a moment in time where it makes the most sense for our brands to team up."