Catherine Tait named CBC president and CEO
Film and TV industry veteran Tait becomes the first woman to hold the position, replacing outgoing president Hubert Lacroix.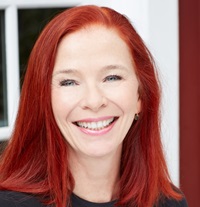 CBC/Radio-Canada has named Catherine Tait as its new president and CEO.
Tait, who becomes the first woman to hold the position, is replacing outgoing president Hubert Lacroix.
A 30-year veteran of the Canadian film and TV industry, Tait was one of Canada's digital/interactive production pioneers, co-founding digital content company iThentic in 2006 and movie-channel company Hollywood Suite in 2010 with the late Jay Switzer and three other partners.
She has also previously served as the president and COO of Salter Street Films from 1997 until the company was sold to Alliance Atlantis in 2001.
In June 2017, Canadian Heritage created an independent committee to recommend candidates for the pubcaster's board of directors with a goal to achieving gender parity and ensuring Indigenous Canadians and minority groups are represented in positions of leadership.
Lacroix was first appointed president and CEO in 2008 and was set to step down at the end of 2017, but agreed to stay on when a replacement was not found in time.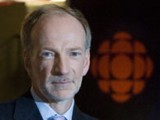 Lacroix oversaw three large-scale budget reductions during his tenure. He called the national finance model 'broken' in 2012 after the Harper government announced it would cut the CBC's funding by 10% — $115 million — over three years.
(In response, ads aired on Radio 2 and Espace Musique until 2016 when the federal budget allocated $675 million over five years and the CRTC ruled against renewing advertising rights the same year.)
Lacroix has also been an active proponent for the modernizing the broadcaster. He encouraged the organization to build a more digital operation and led a five-year strategic plan that aimed to grow online reach from just under 9 million to 18 million by 2020, a goal that has already been met.
This story originally appeared at PlaybackOnline.ca