How Amex's branded content play paid off
Pairing with Buzzfeed's Bring Me and Tasty, the brand created custom content to appeal to experience-hungry millennials.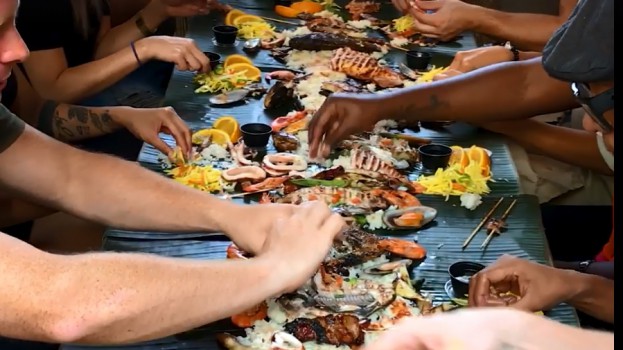 For the launch of its latest card, the Cobalt card, American Express Canada wanted young professionals to celebrate experiences – like food, travel and other lifestyle upgrades. The brand has since been turning its marketing into an experience as well, with media executions like a Kensington Market pop-up eatery when it launched last year.
"We know this audience is highly engaged on social, so we wanted to create a multi-channel marketing experience that would speak to them on the channels they love," said David Barnes, VP of advertising and communications for American Express Canada.
Now, it's taking that "experience" lens online, pairing up with Buzzfeed (and working with Mindshare Canada on the media buy) to launch branded video content on two of the publisher's verticals: food brand Tasty, and travel and lifestyle brand Bring Me.
On Tasty, Amex sponsored a recipe video for "chicken taco fries" (with the Cobalt card only making a quick appearance at the end). On Bring Me, Amex partnered to create a profile video of a budget-friendly Filipino restaurant in Toronto, showing viewers how much food they can get for $15. Amex is also the first Canadian advertiser to sponsor a video on Bring Me.
Matt Drinkwater, SVP of brand strategy for Buzzfeed International, told MiC the company is marketing Bring Me as a destination for brands looking to be in front of experience-hungry millennials (globally, it reaches 245 million people per month). "If you look at what's happened in the travel space, the younger demographic has become much more experiential than just, 'Here's a resort, I'm going to lounge on the beach.'"
He described the Cobalt Card as a "hand-in-glove match" for Bring Me: "It was a fairly clear alignment, because the Cobalt Card is all about meaningful experiences."
The campaign, which dropped in December, resulted in nine million Canadian impressions, three million video views, 21,000 comments and reactions and more than 7,000 shares. But beyond the impressions, Drinkwater found the content made a serious impact on consumers' awareness of the card.
Using a forced exposure study, Buzzfeed found that awareness of the Cobalt card was at 14% among the control group, and at 21% among the exposed group, representing a 50% increase in awareness. Intent to seek more information was 33% among the control group and 44% among the exposed group, representing a lift of 33%.
As for Buzzfeed, Drinkwater says the success of the Cobalt campaign is fuelling its desire to expand into more niche media brands.
"We have a really strong, engaged audience in Canada," said Drinkwater. "This gave us confidence that we can introduce more in the Canadian market. We started with Tasty, now we've expanded with Bring Me, and this tells us that we could expand into a vertical like financial services someday."