SnackableTV to launch interactive comedy series
Jokeoff is a bracket-style elimination series that sees comedians compete for best gag.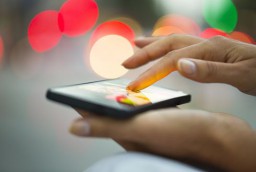 Bell Media's short-form video app SnackableTV has commissioned its first interactive series.
Jokeoff pits comedians against each other in a bracket-style elimination competition. Using clips from Just For Laughs' library, the series begins with 32 comedians who are placed into 16 brackets. Comedians are matched up daily, with viewers voting for best joke until one winner is declared. Through the app, viewers will receive regular updates on which comedians are leading. The show will feature talent such as Kevin Hart, Joan Rivers, Jay Pharaoh and Debra DiGiovanni.
The comedy series was commissioned by SnackableTV from Just For Laughs, who serves as production partner. Jokeoff is SnackableTV's second-ever original content commission. In February, SnackableTV ordered a short-form extension of CraveTV's Letterkenny, which is set to go into production later this year.
"Comedy has proven to be king with SnackableTV audiences, and we're thrilled to partner with Just For Laughs on this new, original concept that brings the unique element of interactivity to the short-form entertainment landscape," said Kevin Barton, program director, SnackableTV, in a release.
Snackable first launched in February as an ad-free short-form video product, however Bell Media programming and content VP Mike Cosentino told MiC that ads would launch at a later, unspecified date. He added that "everything" would be on the table in terms of ad format (pre-roll, banner, sponsorship and more).