Sportsnet, TSN announce Raptors playoff details
The Raps recently set record viewership numbers on Sportsnet for one of its regular season games.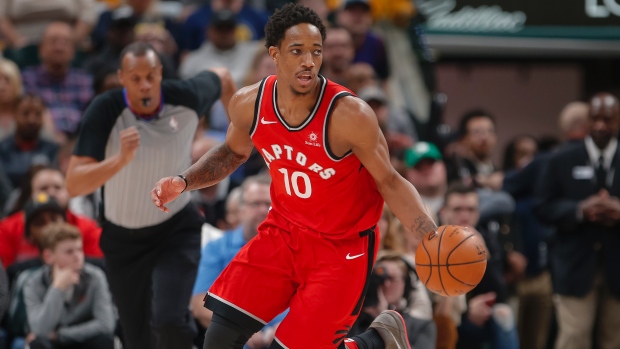 The 2018 NBA Playoffs officially begin Saturday, April 14 – and TSN and Sportsnet have just released their schedules to keep fans up-to-date on the lone Canadian team.
Both the Rogers Media-owned Sportsnet and Bell Media-owned TSN share the broadcast rights to the Raptors, who will square off against the Washington Wizards in a first-round series.
Sportsnet has a guaranteed broadcast of games one and four, which take place April 14 and 22. Game one will air at 5 p.m. ET and game four at 5:30 p.m., both on Sportsnet One. Game four will also be broadcast on the radio, on Sportsnet 590 The Fan.
TSN, meanwhile, will take games two and three, which air at 7 and 8 p.m. respectively. Game two will air on TSN Network and game three will air on TSN 1, 4 and 5. TSN Radio will also air games one, two and three on TSN 1050.
If five or more games are necessary, game five (April 25) will go to TSN, and games six and seven (April 27 and 29) will also go to Sportsnet. Times and specific networks for those games are still to be determined.
The Raptors recently set record viewership numbers on Sportsnet. On March 9, the team's match against the Houston Rockets saw an AMA of 552,000 viewers, the most-watched televised regular season Raps game on Canadian television. The match boasted a total reach of 1.67 million people, peaking at 1.1 million.
Pictured: Raptors shooting guard Demar DeRozan