No Fixed Address hires former Vision7 Media president
The independent ad agency has hired David Jowett, adding media to its integrated offering.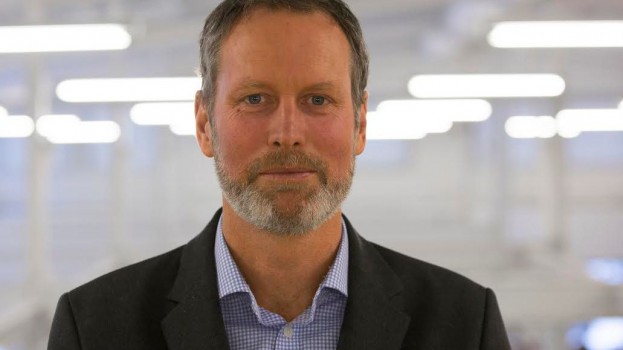 No Fixed Address has hired David Jowett to its leadership team as its new partner, bringing media planning to its offering for clients.
Jowett is returning to the Canadian market, having previously been president of Vision7 Media before heading to London in 2015 to lead DAC's operations in Europe.
No Fixed Address was launched in late 2016 by Serge Rancourt and Dave Lafond – former president of Vision7 agency Cossette – to be a flexible and value-driven ad agency. But media offerings kept coming up in conversations with clients, and Lafond says it not only became clear that there was demand for media, but that it was necessary if it wanted to have a truly integrated offering.
"We frequently found ourselves upstream as a creative, digital, design-based agency consulting on media, because you can't separate the two," Lafond says. "If we're going to provide custom solutions for each client to address their unique problems, the media piece can't be separated. We've evolved to have an end-to-end agency offering and media is a natural part of the conversation when it comes to having an integrated strategy. The brain trust needed to involve media thinkers who have a good point of view of the media landscape."
No Fixed Address will offer a full range of media services to clients, as needed, from strategy and execution to data and analytics. Jowett likens the addition of media to NFA's offering to the full-service agencies of the past, before media agencies were spun out as separate entities.
"Especially when it comes to data and analytics, most of those overlap with what we think of a creative agency doing," Jowett says. "The separation and differences are small, but the overlap is huge. We can be faster and more nimble when media is plugged in. If you start designing with one separate from the other, you're causing more work for clients and likely delivering a disconnected solution."
Jowett says having media integrated with the broader No Fixed Address offering will ensure that media elements are built to fit the campaign, and avoid preconceived notions of where and how content should run.
"We set NFA up to be an agency that takes out the things our clients don't need and do more with less," Lafond says. "There is a lot of money being spent in media, and we want to ensure the transparency and accountability to every single dollar the clients are spending. Having everything tied together helps create a clear view of the entire ecosystem."