The Amazing Race and Chevrolet go live on Facebook
This is the first time the network has taken viewers behind-the-scenes in anticipation of the show, now in its sixth season.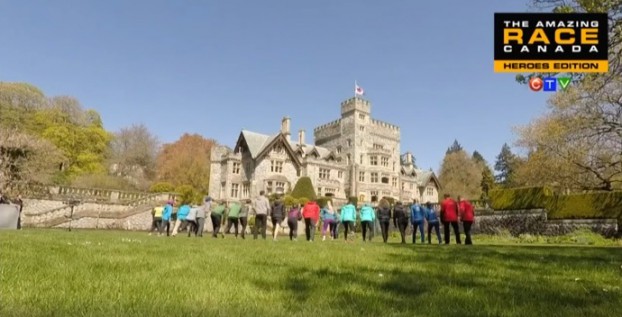 CTV's The Amazing Race Canada gave fans a behind-the-scenes look at the series' sixth season this week with a Facebook Live event sponsored by Chevrolet.
The auto brand has been a key sponsor for the series and will be the sole sponsor of the program's "Jon on the Road" Facebook Live events, which will roll out in the lead up to the broadcast premiere airing later this year on CTV.
Hosted by ETalk senior reporter Devon Soltendieck, the Facebook Live event  aired from the season's starting point (the Hatley Castle at Royal Roads University in Colwood, British Columbia) during the minutes before the 10 "heroic" teams of two set off on their journey around the country – and the globe. The event garnered over 100,000 views.
Monday was the first time in the show's history that a Facebook Live event has taken fans behind the starting line as the show's host and former Olympic athlete Jon Montgomerey says 'Go' and contestants take off on the first leg of their journey before being broadcast on TV.
According to Laird White, director of brand partnerships at Bell Media, the Facebook Live events are intended to build excitement for the season ahead of its official release date, which is yet to be set.
"We really want to start bringing [in] the fans of the show, showing the heroes and starting to develop and explain their backstories," he says, adding that fans will be introduced to each of the contestants prior to the show's release.
The show's last season drew an average audience of 1.76 million for all of its 11 episodes, making it the most-watched Canadian program of the broadcast year, according to a CTV press release.