Spotted! Oh Henry has the munchies
The candy bar company created a candy pop-up and limited-edition bar, with the aim of owning the 4:25 timeslot.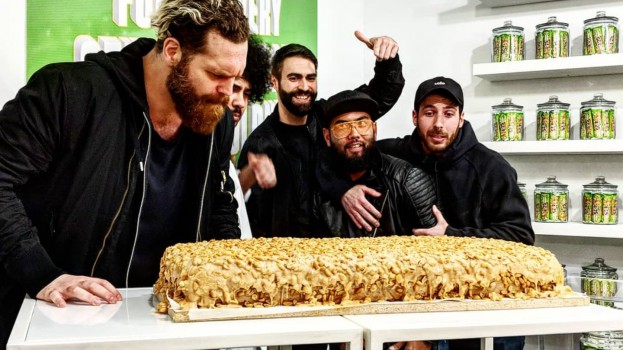 In a bid to own the intense hunger timeslot of 4:25 p.m., candy bar maker Oh Henry has launched the limited-edition "4:25″ chocolate bar – an extra-nutty, extra-satisfying bar designed for when the munchies hit at 4:25.
To celebrate the launch of the bar, and mark a new kind of holiday, the manufacturer installed a pop-up in Toronto's Kensington Market on April 25.
The installation (which is in town until May 5) has all the makings of a standard candy shop, and is decked out in the same  bright green shade featured on the new bar's packaging. The launch event also featured YouTubers (and ridiculous food fanatics) Epic Meal Time, who helped unveil a giant Oh Henry bar for the party. Epic Meal Time will also feature content with Oh Henry on their YouTube and social channels.