Air Canada Fan Flight campaign scores with sports fans
As the ACC undergoes a name change to become the Scotiabank Arena, the airline reminds fans of its ongoing tie to sports and entertainment.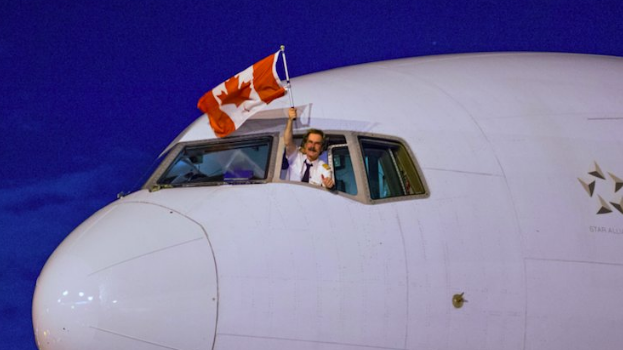 Air Canada is leaving the building on a high note.
The airline has been surprising sports fans with flights to see their favourite Canadian teams play in person as part of its latest campaign celebrating the past two decades of the Air Canada Centre.
The building undergoes a name change this summer, officially becoming the Scotiabank Arena in July of this year. The deal, which was struck last August, is estimated to be worth $800 million.
According to Andy Shibata, managing director of brand at Air Canada, the company wanted a way to thank fans for the past 20 years as the ACC, which has been a popular spot for sporting events and concerts.
The brand is saying farewell with a multi-faceted campaign that combines social, sponsorship, print, live and radio, and recently involved flying 68 fans to watch the Leafs play in Boston and the Raptors in Washington. The hashtag #ACFanFlight that was tied to the trips garnered 350,000 social engagements, according to an Air Canada spokesperson.
"It's our final season as the naming rights holder of the title of the Air Canada Centre…so we wanted to just have a bit of a classy goodbye and a grateful goodbye," Shibata tells MiC. "The goal was really to let fans and the general public be aware that we were part of this [community] for 20 years, and also to remind people that we're not going away as sponsors and partners of MLSE."
Air Canada will continue to sponsor all Canadian NHL teams as well as the official airline of the Raptors and Leafs.