ICYMI: Wavemaker gets kudos for its workplace culture
Plus, two new Dragons arrive in the Den.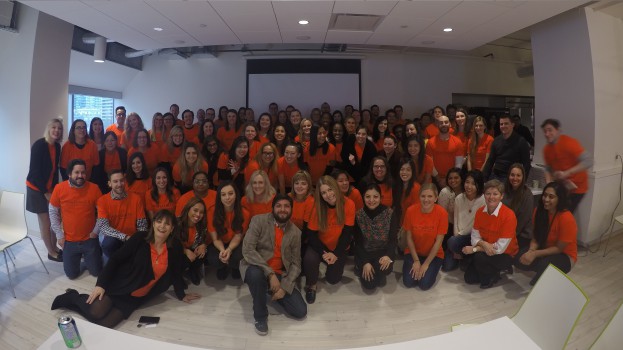 Wavemaker makes the workplace rankings
Wavemaker Canada has landed on Great Place To Work's Best Workplaces in Canada list for 2018. It is the only media agency to make the top-50 and has placed 36th on the list that recognizes companies with more than 1,000 employees. While this is Wavemaker's first year on the list as a merged agency, former shop Maxus (which combined with MEC Canada last year to form Wavemaker) has made the list three years in a row including 2018. Some of the initiatives Wavemaker was recognized for include the creation of a female mentor network, career development sessions and customized career plans.
Two new Dragons joining CBC
Season 13 of CBC's Dragons' Den will feature two new Dragons on the panel: Club Penguin founder Lane Merrifield and Cineas Guzzo president and founder Vincenzo Guzzo. The two entrepreneurs will join returning panelists Arlene Dickinson, Jim Treviling, Michele Romanow and Manjit Minhas, as financier Michael Wekerle and fashion magnate Joe Mimran depart the series to focus on their own ventures. The new season of Dragons' Den will premiere in the fall of 2018.
Cogeco acquires 10 new radio stations
Cogeco has signed an agreement with RNC Média to acquire 10 regional radio stations in Quebec. The value of the transactions is $18.5 million, subject to customary adjustment. The acquisition includes multiple stations in Saguenay-Lac-Saint-Jean, Abitibi-Témiscamingue, Lachute and Hawkesbury. Following the new additions, Cogeco Media officially owns and operates 23 radio stations in the province of Quebec. Pierre Brousseau, executive chairman of the board of RNC Média, said in a statement that he was certain the stations "will continue to grow" under the new Cogeco ownership.