Ford, CTV take top spots: Media Monitors
Auto dealers remained the biggest category in both the Toronto and Montreal markets.
The Ford Dealer Association was the top radio ad buyer in the Toronto market from April 23 to 29, according to the latest Media Monitors report.
The retailer purchased 1,250 ad spots last week, followed by Rogers (939 spots).
McDonald's fell one spot to come in at #3, followed by Honda Dealer Association, which rose from #46 last week. Hudson's Bay rounded out the top five.
Car and truck dealer associations took Toronto's top category with a play count of 4,778.
CTV remained the top buyer in the Montreal market with 391 ads. Virgin Mobile rose to #2, followed by Ford Dealer Association at #3 and Hudson's Bay at #4. Mitsubishi Dealer Association held onto the #5 spot.
Cars and truck dealer associations also took Montreal's top category with a play count of 759.
Toronto Account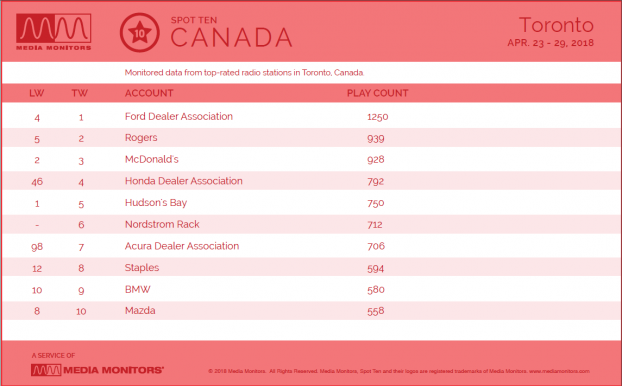 Toronto Category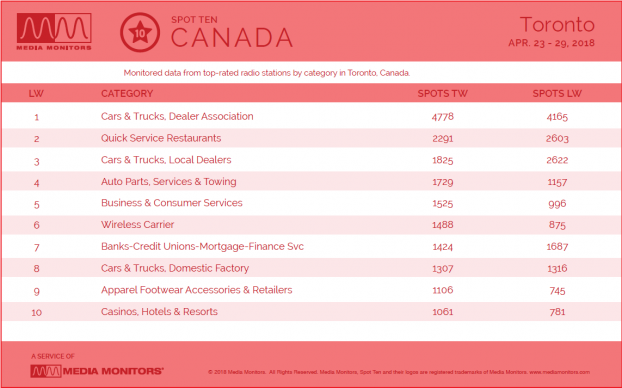 Montreal Account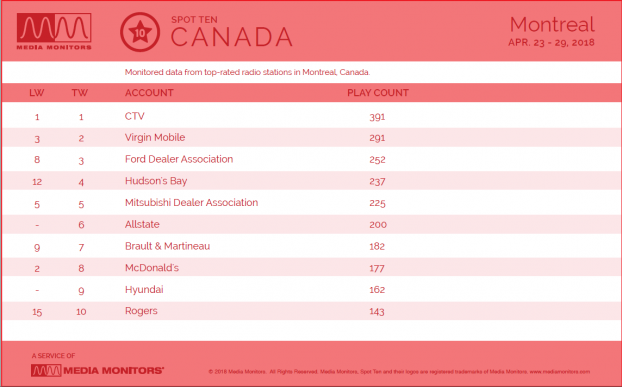 Montreal Category