SRC introduces themed commercial breaks
A new format will allow advertisers to present their ads together in a break that's unified by a common theme.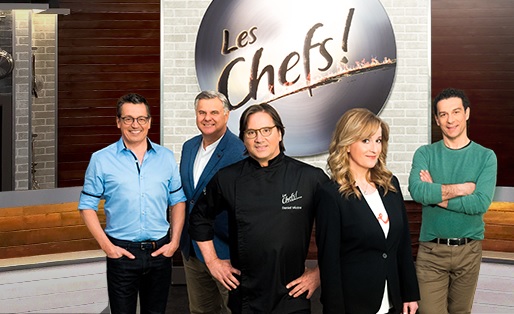 Beginning in June, Société Radio-Canada (SRC) will air "themed" commercial breaks during select programming.
The option, which is currently available to advertisers and buyers, will structure special ad blocks around certain themes, such as music and food, unifying all of the commercials within the segment.
The first themed ad break will take place on June 18 during the season finale of SRC's unscripted program, Les chefs. 
Nathalie Grig, director of media creativity at SRC, told MiC this specific activation is unique because an unnamed sponsor has bought out the entire break (of which there is only one themed segment during the show run). However, Grig noted that other future themed breaks will contain multiple advertisers unified around a similar subject.
While Grig couldn't speak specifically to the frequency of the breaks, she said they would definitely not occur during every show and would be treated as a special occasion. "It needs to work with the show," she said, using the Les chefs break that's centered around food as an example. Other upcoming breaks include the annual Gala de l'ADISQ (music break) and the Gala les Olivier (comedy break).
Each break will be presented with a 10-second opening bumper to present the theme, and a specially designed lower-third will be visible on screen. Grig added that, occasionally, in SRC's original programming, show hosts will introduce the breaks.
The main goal, she said, is to offer more impact for advertisers. "Context is king, and it generates engagement and emotion… we create an event inside the show."
While the ad product is exclusive to SRC for now, Grig said there are currently conversations between SRC and the CBC's English services to potentially bring it to the Anglophone market.