Skyy Vodka courts entrepreneurs with sponsorship play
A contest gives Canadians the chance to win a trip to Montreal-based Startupfest where they can pitch their big idea.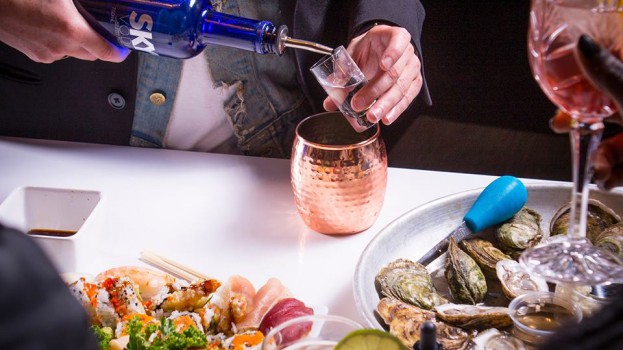 Skyy Vodka Canada launched a contest in partnership with Canadian entrepreneurial event Startupfest last month, giving a business owner the chance to experience the fest up close, and maybe even win a few hundred grand.
The grand prize includes an all-access pass and all-expenses paid trip to the event in Montreal from July 11 to 14, along with one of seven spots to pitch for $100,000 in funding for their business during the BDO Best Pitch Competition. The contest has received 171 entries so far. Applications close May 22.
Although the entrepreneurial focus is new for Skyy, Nicki Cherney, brand manager of White Spirits at Campari Group, says the concept is ingrained in the brand, which was founded by Maurice Kanbar (an entrepreneur himself) in the city of San Francisco, which is known for its innovative startup culture.
It also doesn't hurt that the entrepreneurial spirit has been largely adopted by Skyy's core millennial target. "That concept of following that same type of conventional path isn't how things are happening anymore," Cherney says. "We're seeing people that are coming out of school and wanting to be creators and innovators, and not following that same path of finishing school, getting that corporate job and working 9 to 5."
Cherney calls the partnership a great way to support the country's growing community of entrepreneurs.
Beginning in 2011, Startupfest now draws audiences from around the globe. Over 5,500 people attended in 2017 and more than $500,000 of investment prizes were awarded the same year, according to the company's website.
The partnership is being promoted on Skyy and Startupfest's social media channels, as well as through the festival's monthly newsletter.