Media iQ rebrands to emphasize marketing intelligence focus
The revamped MiQ wants to be seen as more than just a data and analytics company.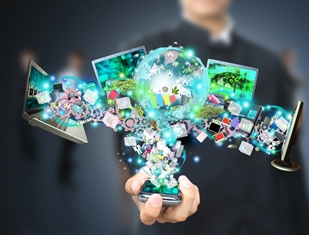 Starting today, analytics company Media iQ will henceforth be known as MiQ.
The company has also adopted a new positioning as a marketing intelligence company in an attempt to shift away from being seen simply as a data and analytics company. MiQ CMO Rebecca Mahony told MiC the decision to pivot the company's focus was fuelled by rethinking the value of marketing and emphasizing the CMO as a key decision-maker within a company.
"We really want to grow our business around the top marketers being seen as the business drivers," said Mahony. At the same time, she added, MiQ also wants to expand the areas in which it has done well over the years. "We were founded as a programmatic company, and we do that well, but we always had great insights from our media campaigns, so that's something we'd like to go forward with."
She said the insights will help bridge the gap between the data that is being served to agencies and how they can actually activate on it.
Additionally, Mahony said the company will also focus on bringing a human touch to its data capabilities. "We talk about things like AI, which is really great, but the human element is still critically important," she said. "There are some things that you just can't make sense of with data."
Annette Warring, CEO of Dentsu Aegis Network Canada, agreed that there are still pieces missing in the puzzle when it comes to data. "It's not just about the data in isolation," she told MiC. "You have to think broader in terms of the role it can play. How can data inform and inspire creativity? How can it elevate advertising into actual transformational ideas for brands?"
Mahony said MiQ's aim, by 2020, is to have 50% of its clients work with them for analytics as well as programmatic.