Introducing the 2018 Media Innovation Awards co-chairs
OMD's Cathy Collier and General Mills' Emma Eriksson will lead the jury for the awards program that has a few new categories.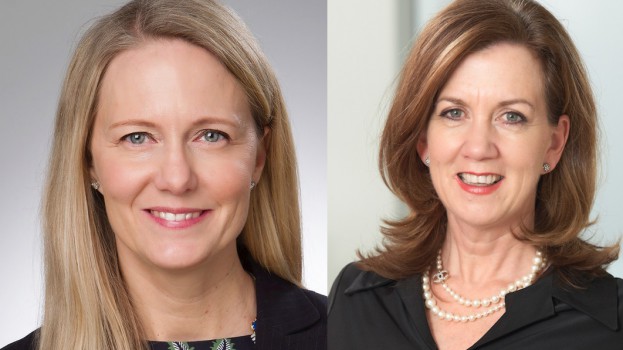 The 2018 Media Innovation Awards has announced its co-chairs.
OMD CEO Cathy Collier and General Mills VP of marketing Emma Eriksson will lead a jury of 12 in selecting Canada's most innovative media integrations from the past year.
Online judging will begin at the end of August, and live judging and deliberation will take place in October in order to determine this year's Gold, Silver and Bronze winners.
With more than 18 years at General Mills, Eriksson has managed a wide portfolio of brands across the food and CPG industry, from Betty Crocker, Old El Paso and Dunkaroos to General Mills'  entire line of cereals. The company's "Bring Back the Bees" campaign from Cossette Media earned it two Gold MIAs in 2016. Other accolades include being selected as one of Canadian Grocer's Star Women in 2016. She was also named one of Marketing Magazine's Marketers of the Year in 2014.
Collier, meanwhile, heads one of Canada's largest media agencies, working with clients such as Nike, Coca-Cola and Bell, and her leadership brought Cossette Media three gold Media Lions and a handful of other industry accolades. She is Board Chair of Numeris, chairs the Canadian Young Media Lions competition and has judged the Cannes Media Lions twice.
Strategy has once again revamped the categories of the MIAs, adding Best Launch/Relaunch, Best New Metrics, Best Disruption and Best New Insight. Details on these new categories are available on the MIAs website.
An early bird deadline is set for June 15 at 5 p.m. The regular deadline is July 13 at 5 p.m. More info on entry guidelines, fees and specifications are available online.
Check out last year's winners for some inspiration.