Wendy's makes a move for the mobile wallet
The QSR is the first in Canada to pair with Snapchat on its new ad functionality.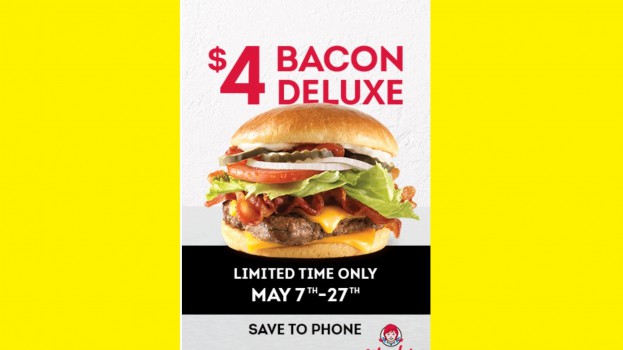 Wendy's has become the first Canadian advertiser to pair with Snapchat on a new style of activation.
A digital, storable, geo-targeted video ad on Snapchat will be enabled with Snap's new "Pop Wallet" functionality. This will allow consumers to save the ad, containing a special coupon for a $4 Bacon Deluxe burger, to their phone; the ad will then be served as a reminder when the user is in close proximity to either a Wendy's or one of its competitors.
The aim is to make the most of convenient timing, and to be able to re-engage young people after they've been exposed to an ad.
"The idea is that they're able to remind somebody about a deal they've opted in for," said Ishma Alexander-Huet, VP of client advice and management at Initiative, the agency leading this latest activation for Wendy's. She added that by also having the coupon pop up when users are close to competition helps drive more people into a Wendy's when they're deciding where to eat.
Alexander-Huet said social is being used more and more as a reach vehicle for the QSR industry. "It's previously been – and still is – an industry that was very TV-heavy. And there is a correlation between being on-air and pulling people into restaurants." However, she added that social doesn't just work as a reach vehicle. "It helps us to tell a certain kind of story."
Initiative worked closely with McCann, which spearheaded creative for the campaign.