Upfronts 2018: NBC plays it safe (blog)
Eight new shows are slated for the network, with the most anticipated being another new medical drama.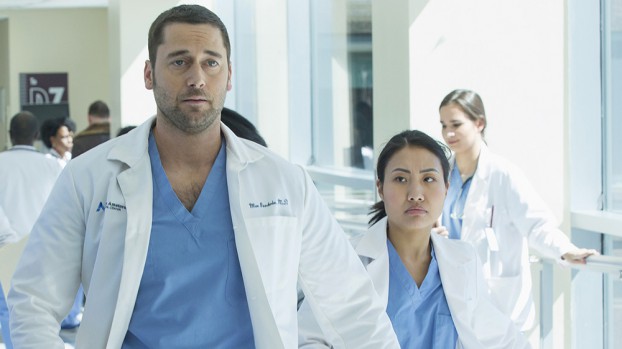 Guest post by Bailey Wilson
Bailey Wilson is VP of investments at Magna, a division of Mediabrands. She will be blogging from the Upfronts throughout the week.
Unveiling its fall 2018 TV schedule from Radio City Music Hall in New York City, NBCUniversal didn't bring anything super new to the table – which could be argued is a good spot to be in.
Ad-wise, there was little mention of its February announcement to cut ad time by 10% during primetime shows. While there has been industry chatter that the combination of rising costs and a decline in viewership could see more dollars shift elsewhere – this, confirmed by IPG Mediabrands latest Magna advertising forecast – the network has focused more on selling its content lineup than calming brand uncertainties.
Content-wise, NBC is giving freshman medical drama New Amsterdam (pictured) a big vote of confidence. The new series is set to launch this fall in the Tuesday 10 p.m. slot, following ratings powerhouse This Is Us. The upcoming series stars The Blacklist alum Ryan Eggold as a new medical doctor at the oldest hospital in NYC. My verdict: it looks promising and seems like a great fit to follow This is Us.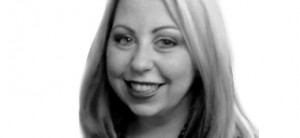 NBC's other new drama, Manifest, gets a strong lead-in as well, airing at 10 p.m. on Mondays (directly after The Voice). The series, from executive producer Robert Zemeckis, is a mystery thriller about passengers on a plane who discover that five years have elapsed in the time they were in the air. Overall, the plot feels familiar, but the trailer is a bit confusing. I give it a solid one-season run.
Of the eight newcomer shows, drama The Enemy Within looked like it had potential, but The Village showed a strange trailer that left me in the dark.
Meanwhile, all three Chicago shows will air back-to-back on Wednesdays, with Chicago Med leading off at 8 p.m., followed by Chicago Fire and then Chicago PD.
Winter will bring about the new comedy, Abby's, which is frankly painful-looking, as well as the second season of Good Girls. It's also when NBC will roll out the resurrected Brooklyn Nine-Nine, which it acquired just one day after Fox cancelled the show.
Beginning in January, The Blacklist shifts to Fridays at 9 p.m. (which cannot be a great sign since this is where shows are moved to die). Until then, Midnight, Texas will fill the 9 p.m. slot, having aired its first season over the summer on Mondays. Blindspot will remain as an opener to both, airing Fridays at 8 p.m.
The verdict is still out on the return of Timeless and Champions.
Thursday's comedy block begins with Superstore followed by The Good Place. The second revival season of Will & Grace at 9 p.m. leads into freshman comedy I Feel Bad from writer and creator Aseem Batra and executive producer Amy Poehler. Of all the new shows, this one tops my list of favourites. Season 20 of Law & Order: SVU will round out Thursday nights, airing at 10 p.m. as a dramatic night cap to an evening of comedy.
On the unscripted side, America's Got Talent winners from around the world will unite in AGT: The Champions on Mondays in January and February while The Voice is on break. Ellen's Game of Games will launch midseason at 8 p.m. on Tuesdays. Newcomer The Titan Games from Dwayne Johnson (producer and host), Danny Garcia and producers of American Ninja Warrior will air on Wednesdays at 8 p.m. for a limited run this winter.
The Upfront closed out with a performance by the hosts of Jennifer Lopez's hit World of Dance, which will move to Sundays at 8 p.m. this spring after football, leading in to Good Girls.
Overall, the slate was safe, but it felt like a decent kickoff to Upfronts week.