ICYMI: Bell's Pinewood deal closes, YouTube rejigs Red
Plus, CBC refreshes its BC call-in show format.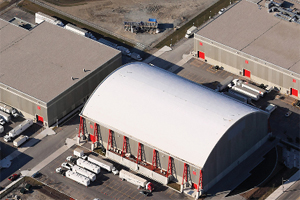 Bell's studio deal closes
Bell Media has officially completed its transaction to acquire a majority stake in Pinewood Toronto Studios, and has named Nanci MacLean (current VP of Bell Media Studios) president of the production studios. It has also appointed Geoff Grant as general manager. Bell Media president Randy Lennox, along with Nikki Moffatt (president of radio and local TV and SVP of finance) and Arjan Stroomberg (director of corporate strategy and M&A for BCE) have been appointed to the board of directors for the studios.
CBC Radio rebrands its BC call-in show
CBC has rebranded and redesigned the format of its daily call-in show BC Almanac to become BC Today. The show, now hosted by Michelle Eliot, will air daily at noon PT and 1:00 p.m. MT, offering listeners a chance to dial in and offer their thoughts on a top issue of the day. Unlike its former format, listeners will now spend a full hour discussing a single topic (similar to the Ontario program Ontario Today), rather than two. The extra time, according to a CBC release, "will allow for more diverse voices and vibrant perspectives from local and urban communities."
YouTube Red has relaunched
YouTube Red, the premium subscription service launched by YouTube in the U.S. in late 2015, has been rebranded and remodeled, Google announced earlier this week. The former service cost $10 U.S. per month and offered users an ad-free YouTube experience, plus unlimited music streaming through the platform, as well as access to its original subscriber-exclusive content. Now, YouTube Premium has taken its place, offering the ad-free service, as well as the ability to stream videos in the "background" (meaning the video will play even when the app is closed, so users can access other apps while watching a picture-in-picture version of the video), music and video downloads and access to YouTube original content. YouTube Music Premium now exists as a standalone (although it is included in the YouTube Premium offering) for $9.99 per month. It's being positioned as a competitor to Spotify and Apple Music. Google has not yet announced plans to introduce the service to the Canadian market, although it did expand Red to Australia in 2016.