Spotted! A mini-museum shatters historical myths
A shipping container filled with ancient artifacts is part of the Royal BC Museum's plan to engage people for its new exhibition.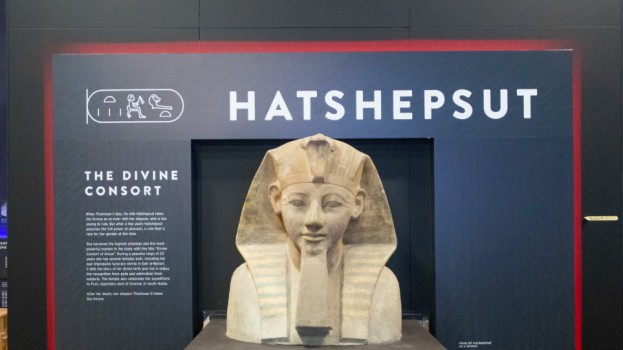 What kind of misconceptions do you have about ancient Egypt? Perhaps it conjures up images of mummies wrapped head to toe, or people walking like they're an Egyptian. With these stereotypes in mind, the Royal BC Museum set out to dispel some of the common myths while drawing people into the space.
Teaming up with Vancouver-based agency Smak, the museum created an experiential journey in the Vancouver Public Library to test the knowledge of locals and visitors alike through replicas of ancient Egyptian artifacts. Located outside the libraries, Smak created mini-museums from shipping crates.
Four artifacts were replicated and developed for the mini museums, with a different one featured each day. Visitors were invited inside and asked to debate what the objects were, what their use was in ancient Egyptian times and submit their guesses online to win prizes.
Jennifer Vanderzee, sales and marketing manager at the Royal BC Museum, said the campaign is a fun way to "engage people at street level."
Smak also created a paid social media campaign, targeting residents of BC with provocative images that challenged misconceptions about ancient Egypt (such as highlighting one of the first female Pharaohs, pictured).
The experiential activation is still ongoing, and will relaunch during the July long weekend. The exhibit kicks off in Victoria May 18 and will run until Dec. 31.