Accenture launches programmatic unit
The new unit will largely focus on helping brands bring their digital media capabilities in-house.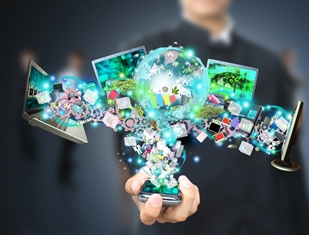 Global consultation firm Accenture Interactive has launched a programmatic unit. Accenture Interactive Programmatic Services was created with the goal of helping advertising clients bring programmatic and media planning in-house and assisting them in navigating the digital and programmatic landscape.
A representative from Accenture (which has a Canadian office located in Toronto) will offer this service to all global clients including Canadian ones.
The new unit offers three core services: programmatic consulting and in-housing, which will help clients build long-term programmatic strategies and learn about in-house technology options and reinventing their own business models; media strategy, planning and activation to assist clients in running transparent and scaled paid media campaigns across the digital media landscape; and ad tech implementation and support, providing infrastructure as a service.
Scott Tieman, global lead of programmatic services with Accenture, told MiC the company has been offering programmatic services "opportunistically" for some time to clients such as hospitality group Meliá Hotels International. However, Accenture noted an upswing in the marketplace of "clients looking at doing things differently," leading the company to formalize the offering, Tieman said.
The rise of consultancies helping clients bring their media planning capabilities in-house has been an increasingly hot-button issue in the media agency world. At last year's MiC roundtable, various agency leaders and brand marketers discussed the evolution of consultancies, and how competition between consultancies and agencies is driving agencies to adapt.
Tieman said while Accenture was "not out to specifically try and compete with any one type of company," including media agencies, its offering is a quest to be "as relevant as possible" to the CMOs and chief digital officers of the world.
"We really encourage our clients to own their data and technology platforms," he said. "We operate in a very transparent operating model, as well as client fee structure. We're not buying inventory upfront and then repackaging it and selling it at a profit later on."
Earlier this year, the Warc 2018 Toolkit survey found that some brands were expressing a preference toward consultancies in terms of their abilities to help with digital transformations. With brands, 10% strongly agreed and 28% agreed that companies like Accenture (as well as Adobe and PWC) were better positioned than agencies in this department.
Another survey, NewBase's The Evolving Marketer report, found that many CMOs are bringing marketing capabilities in-house, although programmatic is still largely outsourced. According to NewBase, 43% of programmatic is completely outsourced, 27% is a combination of in-house and outsourcing, while 32% is completely in-house.