Who won the Royal Wedding broadcast battle?
The broadcast reached millions of Canadians across a number of different networks.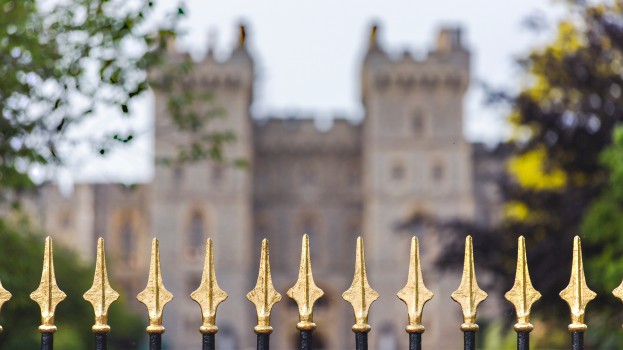 This story has been updated to reflect viewership data provided by Corus after publication.
Millions of Canadians tuned in to watch Prince Harry and Meghan Markle say "I do" (while some Canadian brands, including Tim Hortons, tried to capitalize on the event). But which network were they watching the ceremony on?
Overnight data from Numeris indicates that the big winner for the day was Bell Media.
The media company attracted an average audience of 1.1 million people across the seven-hour time slot covering the ceremony itself. That average is across the its three networks: CTV, CTV News Network and CP24. CTV alone took an AMA of 939,000 viewers.
The special reached a total of 5.4 million viewers. The network's primetime recap on the same night took in an average of 606,000 viewers.
CBC took in an average of 793,000 and another 202,000 on CBC News Network. The pubcaster's coverage from 4 a.m. to 10 a.m., peaking at 1.85 million at 8:08 a.m. Overall, the coverage of the ceremony itself reached 4.7 million, and CBC's total weekend coverage including specials and recaps took in a total of 7.57 million viewers.
According to Corus entertainment, overnight Numeris data put Global's coverage of the wedding at 434,000 viewers for the 5:30 a.m. to 11 a.m. time slot. Global News' live online stream garnered three million views. Global News and ET Canada's Royal Wedding content on YouTube reached more than six million unique viewers, and the full ceremony replay achieved more than 1.8 million views. Globalnews.ca also saw 4.35 million page views on its Royal Wedding content, and the network's Facebook videos saw 2.23 million views.
Digitally, CTVNews.ca saw just under 10 million page views on content related to the wedding, 220,000 video views and 280,000 views across its Facebook live content. A rep for CBC told MiC its digital platforms drew a total of seven million page views, with 650,000 online video views of the wedding itself.
Rogers Media did not air the ceremony on linear television but streamed the wedding on CityNews.ca. According to a Rogers Media spokesperson, the stream saw 9,800 video starts and 7,000 unique visitors.