CityTV announces 11 new shows, classic reboots
City has also acquired The Simpsons for its 30th season, set to air Sunday nights.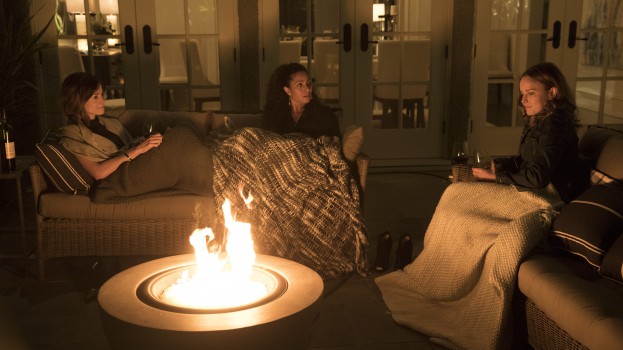 CityTV announced its 2018/2019 programming Tuesday with nearly a dozen new shows and some familiar favourites taking front-and-centre.
The network will launch 11 new shows that include reboots, such as Murphy Brown and The Twilight Zone, as well as the 30th season of The Simpsons coming to the network for the first time ever.
Murphy Brown, which wrapped up two decades ago, will air Thursdays at 9:30 p.m. First airing in the 80s, the reboot will pick up with the FYI News reporter in the modern age of fake news, 24-hour news cycle and social media.
Also getting its second act is 60s classic The Twilight Zone, which will air midseason.
Meanwhile, family classic The Simpsons, which has drawn audiences since launching in 1989, joins the network on Sundays at 8 p.m.
Also new to City is adventure program The Gifted, which follows the antics of a Marvel superpower family and airs Tuesdays at 8 p.m.
The network's roster of new shows range from heartfelt to cliffhanger with dramas A Million Little Things, airing Wednesdays at 10 p.m., and Manifest airing Mondays at 10 p.m.
New City original crime show The Bletchley Circle: San Francisco, will air Fridays at 8 p.m., while The Cool Kids, a comedy about a group of rowdy retirees, airs Wednesdays at 8:30 p.m.
Single Parents and Rel, also new, take the 9:30 p.m. spot on Wednesdays and Sundays, respectively.
Reality shows are also back with the return of The Bachelor and The Bachelorette series, as well as America's Got Talent, now in its 13th season. A new global reality show, The World's Best, will debut as well, with broadcast details to be announced.
Canadian mob thriller and City original Bad Blood will return Thursdays at 8 p.m. for its second season alongside Hell's Kitchen, Modern Family and Mom.
And while Dick Clark's New Year's Rockin' Eve and the 61st annual Grammy Awards will air next year, Hockey Night in Canada gets its play on Saturday nights.
Pictured above: A Million Little Things