Feds appoint panel to review Broadcasting, Telecom Acts
Chaired by former CCTA CEO Janet Yale, the seven-person panel will examine how digital cos can contribute to the Canadian system.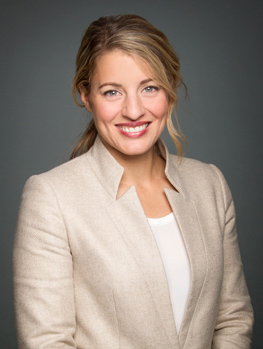 Minister of Canadian Heritage Melanie Joly and Minister of Innovation, Science and Economic Development Navdeep Bains have officially launched reviews of the Broadcasting and Telecommunications Acts.
The government has appointed a seven-person panel charged with modernizing the Acts "in a balanced way that takes into account the realities of Canadian consumers and businesses, and our artists, artisans and broadcasters without increasing the cost of services to Canadians," according to a release.
The review will focus on how to best support the creation, production and distribution of Canadian content in both official languages, and updating the broadcast system to ensure "all players are reflected within it and can contribute to it."
The review will be led by Janet Yale, who previously served as EVP of Telus and is a former president and CEO of the Canadian Cable Television Association.
Joining Yale on the panel are Peter S. Grant, counsel and past Chair of the Technology, Communications and Intellectual Property Group at law firm McCarthy Tétrault LLP; Hank Intven, an adjunct professor at the University of Victoria in the areas of telecommunications, broadcasting and Internet law; Marina Pavlovic, a member of the University of Ottawa faculty of law; Monique Simard, chair of the board of the Quebecor Fund and past president and CEO of SODEC; Monica Song, head of Denton's Communication's Law group; and Pierre Trudel, law professor at the Université de Montréal.
Last week, the CRTC released its report  on future programming distribution models. Titled "Harnessing change: The future of programming distribution in Canada," the report suggested that internet service providers and wireless internet providers be required to contribute to the system alongside BDUs.
Given BDUs declining revenues, and therefore declining contributions to the Canadian content system, CRTC chair Ian Scott told Playback Daily that these additional sources of funding could provide a long-term solution to digital disruption.
"What we're saying is you can take the same [amount of] funds that are contributed today and do it in a manner that would ensure those funds are there in perpetuity, and properly reflect the whole system," he said.
Image: Government of Canada 
From Playback Daily