NCIS wins again: Numeris
The season finale of Survivor was not far behind.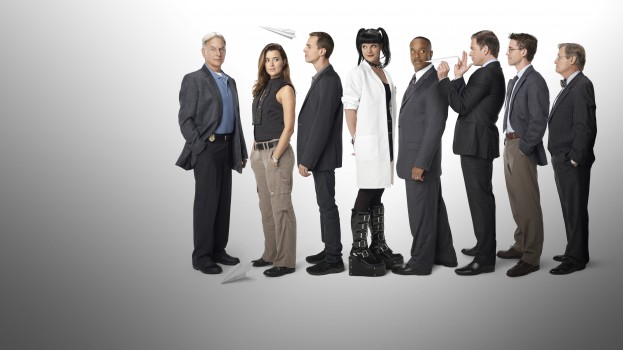 For the second week in a row, Global's drama NCIS brought in the largest average audience for all single-night programs in Canada.

According to the Numeris charts, NCIS brought in 1.89 million viewers across Canada during the broadcast week of May 21 to 27, increasing its audience from 1.78 million the previous week.
That was followed closely by the finale of Survivor, also on Global, which finished with 1.85 million viewers.
The top five was rounded out by Roseanne, Law and Order: SVU and Masterchef Canada, all on CTV.

NCIS took most Anglophone markets, save for Montreal (where CTV shows once again dominated the top five) and Vancouver, where the series came second to Survivor.
Although The Big Bang Theory and its companion show Young Sheldon concluded their seasons several weeks ago, that didn't stop their reruns from cracking the top five in markets such as Montreal and Edmonton.
In the Francophone market, with unscripted powerhouse La voix concluding for one more season, TVA game show La poule aux ouefs d'or took the top spot with 856,000 viewers.
Canada
1. NCIS on Global Tuesday at 8 p.m.: 1.89 million viewers
2. Survivor on Global Wednesday at 8 p.m.: 1.85 million viewers
3. Roseanne on CTV Tuesday at 7:30 p.m.: 1.58 million viewers
4. Law and Order: SVU on CTV Wednesday at 9 p.m.: 1.22 million viewers
5. Masterchef Canada on CTV Tuesday at 8 p.m.: 1.19 million viewers
Montreal (Anglophone)
1. Law and Order: SVU on CTV Wednesday at 9 p.m.: 80,000 viewers
2. Roseanne on CTV Tuesday at 8 p.m.: 68,000 viewers
3. The Big Bang Theory on CTV Sunday at 7 p.m.: 59,000 viewers
4. Deception on CTV Sunday at 9 p.m.: 54,000 viewers
5. The Big Bang Theory on CTV Thursday at 8 p.m.: 52,000 viewers
Quebec (Francophone)
1. La poule aux oeufs d'or on TVA Wednesday at 7:30 p.m.: 856,000 viewers
2. Les chefs on SRC Monday at 8 p.m.: 732,000 viewers
3. Arrive en campagne on TVA Wednesday at 7 p.m.: 676,000 viewers
4. Viends-tu faire un tour? on SRC Sunday at 8 p.m.: 673,000 viewers
5. Film de gars on TVA Friday at 8 p.m.: 667,000 viewers
Toronto/Hamilton
1. NCIS on Global Tuesday at 8 p.m.: 442,000 viewers
2. Survivor on Global Wednesday at 8 p.m.: 379,000 viewers
3. Law and Order: SVU on CTV Wednesday at 9 p.m.: 349,000 viewers
4. Roseanne on CTV Tuesday at 7:30 p.m.: 301,000 viewers
5. Instinct on Global Sunday at 8 p.m.: 276,000 viewers
Edmonton
1. NCIS on Global Tuesday at 9 p.m.: 89,000 viewers
2. Survivor on Global Wednesday at 9 p.m.: 87,000 viewers
3. CFL Football on TSN Sunday at 5 p.m.: 70,000 viewers
4. Young Sheldon on CTV Thursday at 9:31 p.m.: 58,000 viewers
5. The Big Bang Theory on CTV Thursday at 9 p.m.: 56,000 viewers
Calgary
1. NCIS on Global Tuesday at 9 p.m.: 91,000 viewers
2. Survivor on Global Wednesday at 9 p.m.: 85,000 viewers
3. Roseanne on CTV Tuesday at 7:30 p.m.: 69,000 viewers
4. Survivor: Reunion on Global Wednesday at 11:30 p.m.: 67,000 viewers
5. Instinct on Global Sunday at 9 p.m.: 62,000 viewers
Vancouver/Victoria
1. Survivor on Global Wednesday at 8 p.m.: 198,000 viewers
2. NCIS on Global Tuesday at 8 p.m.: 169,000 viewers
3. Star Wars: The Force Awakens on Global Thursday at 8 p.m.: 138,000 viewers
4. Survivor: Reunion on Global Wednesday at 10:30 p.m.: 134,000 viewers
5. Border Security on Global Sunday at 7 p.m.: 114,000 viewers