CTV gets The Beaverton, Jann Arden and more
A total of 42 new and returning series will hit the airwaves, including Cardinal, Corner Gas Animated and the annual Canada's Walk of Fame ceremony.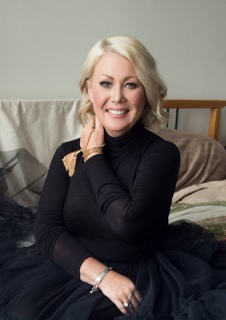 Bell Media has cemented a slate of 42 new and returning series for its 2018/19 schedule, including a newly announced greenlight for original comedy Jann, produced by Toronto's Project 10.
Premiering in mid-season, the series (6 x 30 minutes) stars Canadian singer-songwriter Jann Arden as a fictionalized version of herself. The show sees Arden playing a performer who is convinced that a rebrand of her image will put her career back on track.
There were also renewals for The Beaverton (Pier 21 Films), which will move from The Comedy Network to CTV for its third season, and Cardinal (Sienna Films and eOne), which was greenlit to a fourth season ahead of its season three premiere. In addition, The Comedy Network original Corner Gas Animated (Prairie Pantoons, 335 Productions, Moving Mountoons) was renewed for a second season.
Meanwhile, Mary Makes It Easy (Proper Television), a culinary series starring MasterChef Canada winner Mary Berg, was also commissioned for Gusto. Lifestyle channel Gusto is one of four specialty channels that Bell Media revealed are to be rebranded under the CTV umbrella. Under the rebrand, Space, Bravo, The Comedy Network and Gusto will become CTV Sci-Fi, CTV Drama, CTV Comedy and CTV Life.
On the digital front, Bell Media also revealed additions to its mobile video platform, Snackable TV. Among those is an animated shorts version of the CraveTV original Letterkenny, which is being reimagined as a six-part Littlekenny. The short-form, animated extension of the New Metric Media series centres on the problems faced by the 500 kids at Letterkenny Central School. Animation services are handled by Little Blackstone.
Snackable also added its first interactive content in the form of Jokeoff, a show that pits some of the world's top comedians against each other in the ultimate stand-up competition. Announced in April and described as a "short-form, bracket-style elimination series," the project features archival footage of comedians including Kevin Hart, Joan Rivers, Debra DiGiovanni, Gilbert Gottfried, Jay Pharaoh and Kevin James.
Other, previously announced series returning to Bell Media channels for the 2018/19 season include Space sci-fi drama Killjoys (Temple Street); CTV competition series The Launch; Discovery's Frontier (Take the Shot Productions/ASAP Entertainment), Highway Thru Hell (Great Pacific Media), Canada's Worst Driver (Proper Television), Heavy Rescue: 401 (Great Pacific Media), Mayday (Cineflix Productions), Jade Fever (Omnifilm Entertainment), Last Stop Garage (Proper Television) and Rocky Mountain Railroad (Cineflix Productions); as well as Gusto's Bonacini's Italy, Spencer's Big 30 and Flour Power. As well, half-hour comedy New Eden (Peacock Alley Entertainment) was also last week commissioned for CraveTV.
Elsewhere, CTV has inked a multi-year partnership with Canada's Walk of Fame to become the exclusive broadcaster of the annual awards ceremony. Insight Productions will handle production on the event.
In an announcement made earlier this week, Bell Media confirmed it had moved season one of the comedy series Carter into its network lineup for the summer. The show, starring Jerry O'Connell, premiered on Bravo earlier this year and will now debut on CTV on Tuesday, July 24 at 9 p.m. According to Numeris data provided by Bell Media, the series premiere on Bravo (May 15) drew a total viewership (2+) of 211,300. In all, the show's premiere episode reached a combined audience of nearly 700,000 viewers, said Bell Media.
From Playback Daily