CHFI wins Toronto again: Numeris
Bray and Partners president David Bray delves into who made the biggest gains and losses in Canada's radio market.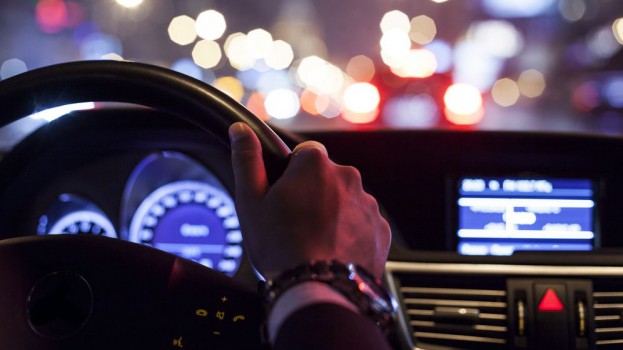 By David Bray, president of Bray & Partners Communications
The seasons are changing, but many of the country's top radio stations have seen few shifts of their own. Numeris has unveiled results from the most recent 13-week period, between Feb. 26 to May 25. The numbers show that many of the usual players held the top spots, with few dramatic changes in audience shares.
Toronto:
Bragging rights go to CHFI-FM once again. The station pulled in a 12.2% share of hours tuned in for adults 12+, although that's down from 14.6% last quarter. BOOM-FM leaped into the number one spot with women 25 to 54, delivering a 15.2% share, nearly doubling from 8.6% last quarter. It overtook CHFI-FM, which pulled in a 14.4% share (down from 17.9%).
BOOM-FM also holds the spot for males 25 to 54, posting an 11.1% share, up from 6.9% in the last 13-week book. CHFI-FM also led the way for the male 18 to 34 crowd with a 10.3% share, followed by BOOM at 10.2%. For women 18 to 34, CHFI-FM held onto the top spot with 23.6%, down slightly from 24.2%.
Vancouver
CBC Radio One held onto its number one spot among adults 12+, with its 15.3% share barely down from 15.7% last quarter. Taking the top spot for women 25 to 54 was QM-FM, posting a 16.5% share, down from 19.6% last quarter. FOX increased its share with men 25 to 54 to 13.8%, up from 11.4%, securing its lead for that demo. It made an even bigger jump with men 18 to 34, grabbing 22% (up from 15.8%). QM-FM took the top spot with millennial women at 16.8%, although that was down from 21.5% last quarter.
Edmonton
Adults 12+ stuck with Now Radio, although its share remained relatively low at 10.5% (up from 9.7%), indicating a significant split among competitors. The station posted higher shares within each of the key individual demographics, which it delivered a clean sweep in. For women 25 to 54, Now Radio delivered a 19.5% share (up from 15.6%). For men 25 to 54, it took 12.5% (down from 12.1%). With men 18 to 34, it delivered 17.6% (down from 22.1%) and it took women 18 to 34 with 14.7%, knocking Sonic out of the lead.
Calgary
The Calgary market's listener share stayed relatively stable across its various stations from last quarter. CBC Radio One also took this market, after tying for the top spot with Newstalk 1010 last time. CBC increased its share with adults 12+ to 9.1% (up from 8.2%). Women 25 to 54 opted for Country105, which took a 10.5% share (down only slightly from 10.6%). Women 18 to 34 also opted for Country105, which held strong with a 12.3% share among that group. Men 25 to 54 stuck with X92.9, with an 11% share (up from 10.9%). The station also won with millennial males at 12.1% (down from 12.7%).
Montreal (all languages)
CHMP 98.5 held strong with Francophone adults 12+, taking an 18.3% share (barely down from 18.5%). Francophone women 25 to 54 chose CFGL-FM, which upped its share to 19.3% from 18.4%. Men 25 to 54 in the Francophone demo chose CHMP 98.5FM with a 17.8% share (down from 20.5%).
Anglophone adults 12+ chose CJAD 800, which increased its share to 29.4% from 26.3%. Women 25 to 54 in the Anglophone crowd chose The Beat 92.5 with a share of 26.2%. Anglophone men 25 to 54 chose CHOM-FM with a 24.1% share, down from 25.5%.
Below are the full summary charts of hours tuned in. All charts indicate percentage share of hours tuned in, Monday to Sunday, 5 a.m. to 1 a.m.
Toronto
Station

A12+

PPM

Feb. 26-

May 27

A12+

PPM

Nov. 27-

Feb. 25

W25-54

PPM

Feb. 26-

May 27

W25-54

PPM

Nov. 27-

Feb. 25

M25-54

PPM

Feb. 26-

May 27

M25-54

PPM

Nov. 27-

Feb. 25

CBC Radio Two

1.8

2.0

1.3

12.4

1.8

2.2

CBC Radio One

10.7

10.6

7.7

7.1

7.9

7.1

AM 640 Toronto

1.9

1.7

1.0

1.1

2.5

1.8

Classical 96.3 FM

7.2

7.3

4.1

4.5

2.5

3.3

102.1 The Edge

2.5

3.1

3.4

4.5

4.9

6.5

News Talk 1010

6.6

7.2

3.1

4.2

3.8

3.6

680 News

6.0

6.8

5.1

5.9

7.2

8.4

93.5 The Move

1.0

1.0

1.5

1.7

.9

1.1

AM 740/96.7 FM

3.4

3.7

.4

.6

.7

1.1

Boom 97.3

10.4

6.5

15.2

8.6

11.1

6.9

98.1 CHFI-FM

12.2

14.6

14.4

17.9

9.4

13.3

TSN 1050

.4

0.5

.3

.3

1.2

1.2

104.5 CHUM-FM

6.1

6.6

12.9

12.1

5.3

5.7

Z103.5

2.0

1.8

2.1

2.6

4.9

3.9

Q107

5.6

5.4

2.5

2.7

7.1

7.8

KX  94.7

1.1

.9

1.4

1.3

.8

.8

Sportsnet 590

The FAN

2.4

1.6

1.5

.7

5.2

4.0

Jazz FM 91

2.2

1.9

2.2

2.2

.9

.8

Jewel 88.5

1.3

1.0

.7

.5

.9

.5

Virgin Radio 99.9

5.5

5.5

7.8

6.9

6.4

5.4

KISS 92.5

3.2

3.5

4.9

6.2

3.9

3.8

G98.7

.9

.8

.9

.9

.4

.5

Indie 88.1

1.0

1.0

1.4

1.3

1.7

2.3
Vancouver
Station

A12+

PPM

Feb. 26-

May 27

A12+

PPM

Nov. 27-

Feb. 25

W25-54

PPM

Feb. 26-

May 27

W25-54

PPM

Nov. 27-

Feb. 25

M25-54

PPM

Feb. 26-

May 27

M25-54

PPM

Nov. 27-

Feb. 25

CBC Radio One

15.3

15.7

7.2

5.1

10.7

9.0

CBC Radio Two

3.5

3.3

1.2

1.5

1.2

1.8

94.5 Virgin Radio

6.0

6.3

10.3

11.3

5.2

7.6

Rock 101

8.6

8.5

8.7

10.3

9.5

10.3

99.3 The Fox

5.5

4.5

5.3

4.6

13.8

11.4

BNN

Bloomberg Radio

.2

.3

0.0

0.0

0.0

.2

KISS Radio 104.9

2.9

2.6

5.5

5.0

2.9

2.8

LG104.3

4.9

4.3

5.4

3.7

3.5

3.0

AM 730 Traffic

1.1

1.3

.8

.8

1.0

1.5

103.5 QM FM

10.9

13.8

16.5

19.6

7.4

9.0

CISL Sportsnet 650

1.2

1.6

1.9

1.8

1.2

1.0

93.7 JR FM

5.8

5.1

8.4

6.9

5.1

4.4

96.9 Jack FM

4.3

3.9

5.9

3.9

6.7

6.6

CKNW

11.4

10.2

1.8

2.1

10.8

9.9

102.7 The Peak

3.1

3.2

4.4

5.9

3.8

4.3

TSN 1040

1.9

1.6

.3

.3

2.6

1.7

News 1130

6.2

5.6

4.7

3.9

6.4

6.4

Z 95.3

4.1

4.9

8.6

10.5

3.8

4.6

Praise 106.5

2.1

2.4

1.9

1.7

3.1

2.9
Edmonton
Station

A12+

PPM

Feb. 26-

May 27

A12+

PPM

Nov. 27-

Feb. 25

W25-54

PPM

Feb. 26-

May 27

W25-54

PPM

Nov. 27-

Feb. 25

M25-54

PPM

Feb. 26-

May 27

M25-54

PPM

Nov. 27-

Feb. 25

CBC Radio One

7.5

7.2

4.1

3.6

5.1

5.1

CBC Radio Two

.9

1.0

.4

.7

.2

.2

CFBR-FM The Bear

5.8

6.0

4.1

4.4

10.8

10.9

CFCW

5.0

5.3

1.8

1.3

2.0

2.0

104.9 Virgin Radio

4.5

3.8

5.5

6.2

3.6

3.4

TSN 1260

2.7

2.2

.3

.3

6.4

4.3

KISS 91.7

4.7

4.1

7.1

6.8

3.9

2.6

Sonic 102.9

6.2

6.9

10.4

10.3

10.2

11.0

630 CHED

6.7

7.1

2.3

2.2

5.5

6.1

iNews880

1.3

1.1

.1

.1

.5

.4

K97

4.5

5.4

4.1

5.4

6.5

9.1

CISN Country

8.8

7.3

8.7

6.7

4.7

3.0

UP 99.3

6.0

5.8

8.7

7.0

5.4

5.8

HOT 107

2.7

2.4

2.9

2.9

3.3

2.7

95.7 CRUZ FM

4.0

4.1

5.0

4.7

5.8

5.6

92.5 Fresh-FM

3.8

6.0

5.0

10.0

3.8

3.8

102.3 NOW! Radio

10.5

9.7

19.5

15.6

12.5

13.1

96.3 Capital FM

6.8

7.3

4.7

7.2

4.2

5.9

CKUA-FM

2.4

2.4

1.4

1.2

1.6

1.2
Calgary
Station

A12+

PPM

Feb. 26-

May 27

A12+

PPM

Nov. 27-

Feb. 25

W25-54

PPM

Feb. 26-

May 27

W25-54

PPM

Nov. 27-

Feb. 25

M25-54

PPM

Feb. 26-

May 27

M25-54

PPM

Nov. 27-

Feb. 25

CBC Radio One

9.1

8.2

3.2

3.3

3.3

2.7

CBC Radio Two

2.4

2.4

2.2

1.9

1.6

2.2

Sportsnet Fan 960

2.8

3.1

.7

.6

5.4

4.6

X92.9

5.6

5.7

5.0

4.7

11.0

10.9

CFFR 660 News

5.2

5.6

2.5

3.1

4.6

4.8

Q107

6.3

6.4

4.0

3.6

8.5

10.0

XL103FM

9.0

8.1

7.0

6.6

8.0

9.1

95.9 CHFM

5.5

7.5

9.0

12.2

5.6

6.7

News Talk 770

8.6

8.2

4.0

2.9

3.5

2.3

98.5 Virgin Radio

3.9

3.9

5.9

5.9

4.6

4.8

Soft Rock  97.7

5.7

4.4

6.8

6.6

4.3

3.0

96.9 Jack-FM

4.1

3.5

6.5

5.1

4.1

3.3

CJAY 92

4.6

4.2

4.1

3.7

8.6

7.7

KOOL 101.5

3.6

3.8

6.0

6.5

4.8

4.7

90.3 AMP Radio

3.7

3.6

7.1

5.7

3.6

3.7

Funny AM1060

1.5

.8

.6

.7

1.1

1.0

Country 105

8.3

7.9

10.2

10.6

6.6

5.4

Wild 95.3

3.2

2.8

7.3

5.2

2.6

2.6
Montreal (Franco)
Station

A12+

PPM

Feb. 26-

May 27

A12+

PPM

Nov. 27-

Feb. 25

W25-54

PPM

Feb. 26-

May 27

W25-54

PPM

Nov. 27-

Feb. 25

M25-54

PPM

Feb. 26-

May 27

M25-54

PPM

Nov. 27-

Feb. 25

CBF FM: 95,1 Première Chaîne

14.7

14.3

7.8

8.2

10.0

8.9

CBFXFM: Ici Musique 100,7

2.1

2.3

2.0

1.7

1.9

1.5

CBC Radio Two

.7

.4

.4

.5

1.0

.7

CBC Radio One

.3

.3

.4

.5

.5

.6

CFGLFM: 105.7 Rythme FM

14.9

15.7

19.3

18.4

9.1

9.3

CHMPFM: 98.5 FM

18.3

18.5

11.5

11.1

17.8

20.5

CHOM 97.7 FM

5.0

4.8

3.8

3.7

10.3

10.0

CITEF3: 107,3 Rouge fm

9.1

8.5

14.6

14.1

7.2

5.8

CJAD 800

.6

.7

1.0

1.0

.6

.7

Virgin Radio 96

4.8

3.8

6.2

6.0

7.1

4.4

CKAC: Radio circulation 730

.1

.2

.2

.3

.2

.2

CKBEFM: The Beat 92,5

5.7

5.8

7.3

7.5

7.2

7.3

TSN 690

.5

1.0

0

0

2.1

3.6

CKLXFM:

91,9 Sport

2.1

2.5

.6

.9

3.9

3.9

CKMFFM: NRJ Montréal 94.3

5.3

6.1

6.6

8.8

8.8

8.7

96.9 CKOI

8.9

8.7

14.9

13.4

8.3

10.2

AM980

.3

.3

.1

0

.2

.2

CIBL 101.5

.1

.1

0

0

.1

.1
Montreal (Anglo)
Station

A12+

PPM

Feb. 26-

May 27

A12+

PPM

Nov. 27-

Feb. 25

W25-54

PPM

Feb. 26-

May 27

W25-54

PPM

Nov. 27-

Feb. 25

M25-54

PPM

Feb. 26-

May 27

M25-54

PPM

Nov. 27-

Feb. 25

CBF FM: 95,1 Première Chaîne

.4

.4

.3

.3

1.1

.8

CBFXFM: Ici Musique 100,7

.2

.3

.4

.5

.3

.2

CBC Radio Two

1.7

1.7

.3

.2

3.2

3.2

CBC Radio One

8.8

9.8

6.5

5.3

3.7

3.5

CFGLFM: 105.7 Rythme FM

2.8

2.5

5.9

5.3

2.0

2.5

CHMPFM: 98.5 FM

.9

.9

1.0

.7

.7

.7

CHOM 97.7 FM

10.2

10.5

5.4

5.5

24.1

25.5

CITEF3: 107,3 Rouge fm

1.1

1.3

1.7

2.1

1.1

1.1

CJAD 800

29.4

26.3

19.7

18.1

13.0

10.9

Virgin Radio 96

11.8

11.7

20.6

18.9

16.9

17.1

CKAC: Radio circulation 730

.1

.1

0

.1

.1

.1

CKBEFM: The Beat 92,5

19.5

19.3

26.2

25.5

20.6

19.0

TSN 690

2.3

3.2

.7

1.6

3.8

4.3

CKLXFM:

91,9 Sport

.1

.1

.1

0

.3

.4

CKMFFM: NRJ Montréal 94.3

.6

.6

.8

.8

1.3

1.4

96.9 CKOI

.6

.8

1.0

1.0

1.0

1.5

AM980

.9

.4

0

.1

0

0

CIBL 101.5

0

0

0

0

0

0