BlogTO gets its own news podcast
The Toronto-based publisher is combining news and lifestyle to appeal to the country's growing market of podcast listeners.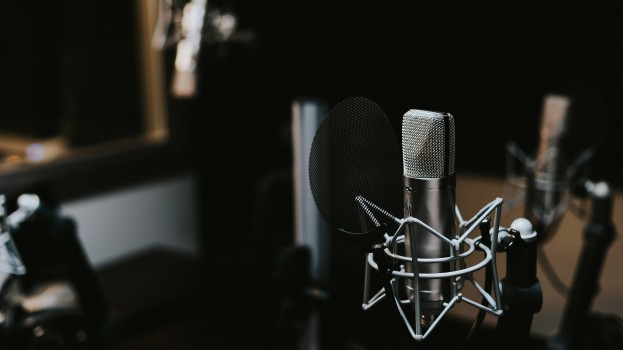 BlogTO is getting in on the podcast game with the help of Suite66.
The Toronto food and lifestyle blog has been working with the digital media provider to launch Only in Toronto, which is now streaming on platforms such as iTunes, Spotify, and Google Play Music.
The podcast features a mix of food and retail content, as well as easy-listening "best of" features (for example, the first episode takes a closer look at Toronto's burgeoning chicken restaurant scene). Only in Toronto will also provide in-depth content around the city's news and politics (episode two goes in-depth on reaction to the controversial King St. Pilot project).
It's hosted by Dani Stover, who formerly worked as a radio host for Toronto's Indie 88. Episodes will go live Tuesdays and Fridays mid-afternoon, targeting listeners right before their evening commute.
Treva Goodhead, VP of business development for Suite66, said BlogTO's audience varies greatly depending on where they're connecting from, so the podcast (which will be promoted on the site itself, on social feeds and on host platforms) needs to appeal to an equally diverse audience.
"A lot of people come to the site through search, and there's a huge chunk of people who look at the site based on their social feeds," she said. "That's the audience that sits in the 25 to 40 age group who are really connected in the social space."
She said the podcast's two goals are to engage current BlogTO fans and build loyalty through fun, slice-of-life features like the food and "best of" content, while also courting new fans.
It's early days for the podcast, but Goodhead said the company is working with advertisers to find formats that will work best for listeners. However, she said the company is mainly looking at having the podcast host call out sponsors within the broadcast itself.
The podcast space has been tapped by other digital media companies: The New York Times is one of the most famous success stories with The Daily, which was launched in 2017 and gives an overview of the newspaper's daily headlines (with select deeper dives). That podcast has been downloaded more than 200 million times and has 4.5 million unique monthly listeners, according to the company. In Canada, Corus Entertainment is also aiming to increase its podcasting power, hiring a new director of podcasting and manager of content and audience development for the medium.
According to a survey conducted by The Globe and Mail, in partnership with Audience Insights and Ulster Media, an estimated 10 million Canadians listened to podcasts in 2017. Podcasts are popular among those with household incomes of $100,000 or more, as well as those with higher education.