LCBO, Lyft and others among new Pride sponsors
Companies such as Tweed, Lyft and Schneiders join dozens of brand partners appearing at the 38th annual festival.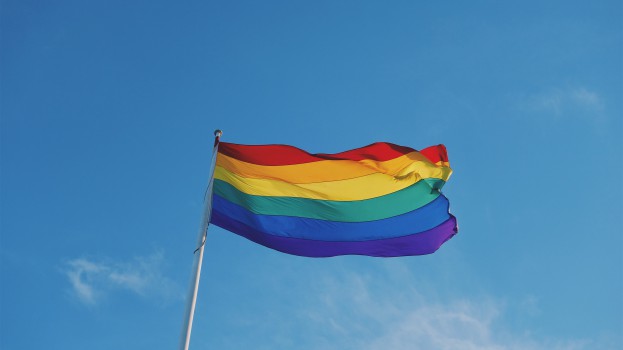 Pride Toronto has found support from big brands this year, with everyone from Loblaws to Schneider's jumping on board to sponsor the nearly four decades-old festival.
This year, the organization is "really listening to the community and the concerns about corporatization of Pride" and is working with partners to provide opportunities and experiences that naturally align with the fest, according to Amber Moyle, director of development and special events at Pride Toronto.
One of the biggest new sponsors this year includes the LCBO, which signed on for a custom sponsorship for the first time in the festival's history. It created the "Cheers to All" campaign and in-store branding, which kicked off at the start of Pride month on June 1.
The campaign included in-store creative and promotional products from Absolut Vodka, Paco & Lola and Bud Light at five locations within the festival footprint. It also features fundraising opportunities for the festival's honoured group Casey House, a Toronto-based organization for people living with HIV/Aids, and the updating of its Check 25 program (at those five locations) to include members of the trans community.
Marijuana brand Tweed, which resides under the Canopy Growth umbrella, events company Live Nation, Maple Leaf Foods' Schneider's, ride-share company Lyft, and alcohol brands Pinnacle and Souza have also signed on as first-time partners this year.
"We're looking at more of a community-focused perspective as a whole. But we're also trying to find more custom opportunities for our sponsors instead of just doing the cookie-cutter bronze to platinum levels," Moyle told MiC, adding that Pride Toronto is looking at how each partner organization aligns with the festival.
Taking advantage of the fact that many festival-goers use rideshare to get to and from Pride, Lyft will have specially branded drop-off stations. The sponsorship includes working with drivers to get people to exit their vehicle using a Lyft station, promo codes that give community members $5 off during the festival weekend from June 22 to 24 and the option to donate to Casey House.
Meanwhile, marijuana company Tweed, will host a Wellness Zone on a new extension of the festival running from Carlton to Dundas St. East. According to Moyle, the new festival footprint focuses on the event's 35 years as an AIDS service organization, the wellness of the community, health and fitness, while also tuning into sustainability and art.
"Tweed is presenting that footprint because they have a health background and their products are focused on increasing wellness," Moyle said.
The North Stage of the fest will be presented by Schneiders, which Moyle said will include family programming and, of course, hot dogs. The Schneider's Stage, she said, is intended to encourage festival-goers to sit down and relax, something that is also apparent in the "sober spaces" present throughout the festival's downtown footprint.
For example, filtered water brand Eska is presenting this year's Clean, Sober and Proud Space programming with the intention of creating a fun, safe space for people to feel included in the party while staying sober.
Other sober options include the Loblaws Canteen Stage, which will feature DJs, food programming and mocktails, as well as drag queen performances and cooking demonstrations.
While VIA Rail will provide family-focused weekend activities for kids, Bud Light is presenting the Bud Light Living Room space, as well as the Wellesley Stage, which will provide music and dancing.
"We want to make sure that we're working with partners as much as possible, 365 days a year," Moyle said, adding that the year-round non-profit is also partnering with The 519, an organization dedicated to advocacy for the inclusion of LGBTQ communities, to try to encourage Pride sponsors to do sensitivity training. For example, the LCBO has begun training staffers at its locations within the Pride Toronto footprint, an initiative that Jennifer Bell, LCBO's VP of corporate communications and corporate affairs told MiC the company intends to eventually roll-out province-wide.