America's Got Talent takes the week: Numeris
The reality show was back on top for the first week of summer broadcasting.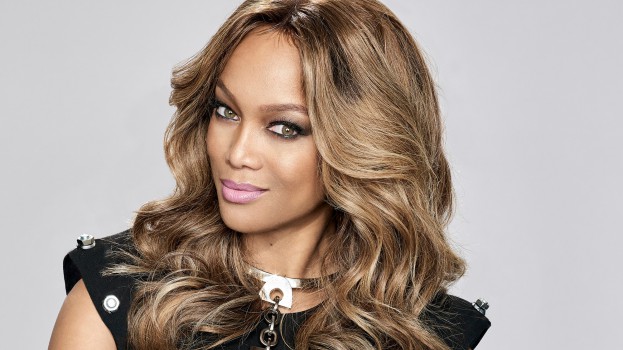 With fall and midseason mainstays like NCIS, Survivor and Big Bang Theory having concluded their seasons, the major broadcast networks' summer schedules are officially underway. For the first week, America's Got Talent has debuted at the top of the Numeris charts.
The reality competition show took the highest average-minute audience of all single-night programs in Canada for the week of May 28 to June 3. It pulled an average of 1.64 million viewers, although it fell just short of the average audience received by the Stanley Cup Finals (which were broadcast over three nights and exempt from the MiC Numeris charts).
Following AGT was CTV's summer medical drama Code Black with 1.42 million viewers. The top five was rounded out by Global's Instinct and two more CTV competition shows, World of Dance and Masterchef Canada.
Various cities favoured different shows; AGT took the top spot in Toronto and Vancouver, while World of Dance was the reality favourite in Montreal. In Edmonton, a broadcast of the movie San Andreas took the top, while Calgary favoured Code Black. The Francophone market once again upheld game show La poule aux oeufs d'or as its top show.
Canada
1. America's Got Talent on City Tuesday at 8 p.m.: 1.64 million viewers
2. Code Black on CTV Wednesday at 10 p.m.: 1.42 million viewers
3. Instinct on Global Sunday at 8 p.m.: 1.33 million viewers
4. World of Dance on CTV Tuesday at 10 p.m.: 1.23 million viewers
5. Masterchef Canada on CTV Tuesday at 8 p.m.: 1.09 million viewers
Montreal (Anglophone)
1. World of Dance on CTV Tuesday at 10 p.m.: 70,000 viewers
2. America's Got Talent on City Tuesday at 8 p.m.: 59,000 viewers
3. American Ninja Warrior on CTV Friday at 8 p.m.: 58,000 viewers
4. Masterchef on CTV Wednesday at 8 p.m.: 58,000 viewers
5. Lucifer on CTV Monday at 8 p.m.: 53,000 viewers
Quebec (Francophone)
1. La poule aux oeufs d'or on TVA Wednesday at 7:30 p.m.: 803,000 viewers
2. Gala Québec Cinéma 2018 on SRC Sunday at 8 p.m.: 749,000 viewers
3. Les chefs on SRC Monday at 8 p.m.: 658,000 viewers
4. Arrive en campagne on TVA Wednesday at 7 p.m.: 639,000 viewers
5. Dans oeil du dragon on SRC Wednesdy at 8 p.m.: 629,000 viewers
Toronto/Hamilton
1. America's Got Talent on City Tuesday at 8 p.m.: 430,000 viewers
2. Code Black on CTV Wednesday at 10 p.m.: 389,000 viewers
3. World of Dance on CTV Tuesday at 10 p.m.: 288,000 viewers
4. Instinct on Global Sunday at 8 p.m.: 275,000 viewers
5. Masterchef Canada on CTV Tuesday at 9 p.m.: 263,000 viewers
Edmonton
1. San Andreas on Global Thursday at 8 p.m.: 81,000 viewers
2. Hockey Central on Sportsnet Monday at 6 p.m.: 72,000 viewers
3. The Big Bang Theory on CTV Thursday at 9 p.m.: 60,000 viewers
4T. America's Got Talent on City Tuesday at 9 p.m.: 59,000 viewers
4T. American Ninja Warrior on CTV Friday at 9 p.m.: 59,000 viewers
Calgary
1. Code Black on CTV Wednesday at 8 p.m.: 76,000 viewers
2. Instinct on Global Sunday at 9 p.m.: 74,000 viewers
3. Masterchef on CTV Wednesday at 9 p.m.: 61,000 viewers
4T. San Andreas on Global Thursday at 8 p.m.: 52,000 viewers
4T. The Crossing on CTV Monday at 8:01 p.m.: 52,000 viewers
Vancouver/Victoria
1. America's Got Talent on City Tuesday at 8 p.m.: 218,000 viewers
2. Instinct on Global Sunday at 8 p.m.: 133,000 viewers
3. San Andreas on Global Thursday at 8 p.m.: 110,000 viewers
4. Hockey Central on CBC Monday at 5 p.m.: 102,000 viewers
5. Masterchef on CTV Wednesday at 8 p.m.: 99,000 viewers