Layoffs hit TFO
UPDATED: The Ontario French-language public broadcaster reports it has cut 19 positions across the company.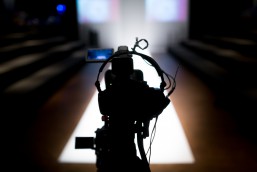 Updated at 4:34 pm with comment from TFO 
Ontario's French-language public broadcaster, TFO, has terminated 19 positions.
According to a statement released by the broadcaster on June 14, eight of those positions were permanent and 11 were contract. Positions were cut across the company, including journalists and management positions, TFO president and CEO Glenn O'Farrell told Playback Daily. 
O'Farrell noted that of the 19 affected, two had been moved to other positions within the company. As well, the company stated it has opened up five new positions which align with its long-term revenue-diversification strategies, and which are open to any employee affected by the cuts.
Unifor released a statement on June 13 that TFO had laid off 37 workers. A Unifor source told Playback the Canadian media union stands by its numbers and stated that TFO is not accounting for vacant positions which have been eliminated due to the restructure.
According to Unifor, the positions affected include camera operators, editors, switcher directors, archivists, a purchaser, production assistant, props, and marketing staff represented by Unifor, as well as journalists and non-union staff. Within the cuts, 11 Unifor members were affected.
The union said it learned of the cuts while bargaining to reach a new collective agreement for the 80 technical staff at TFO.
The Canadian Media Guild (CMG) also issued a statement, stating 10 of its members were affected by the lay-offs. The guild also reports that cuts affected adult-oriented TFO programming including magazine-style series 24.7 and political affairs show #ONfr. 
O'Farrell said TFO is facing stagnating funding from the Ministry of Education, declining cable revenues and an increase in fixed costs, such as collective agreement costs related to salaries, marginal benefits, and its facility lease agreements. He said that while its government funding for 2018/19 remains at $29 million, its fixed costs increased by $2.3 million last year.
This story originally appears in Playback Daily.