ICYMI: Global Calgary gets social with morning audiences
Plus, DAZN strikes a cricket deal and more.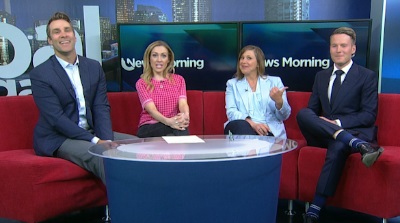 Global Calgary goes multi-platform with mornings
Global Calgary has launched a new companion online digital format to its Global News Morning Calgary program. Starting this week, the show is now creating segments and content designed specifically for digital and social audiences. Matthew Conrod has joined the team as the online social host of the program. Linear hosts Dallas Flexhaug, Jordan Witzel and Leslie Horton will also expand their own hosting roles in order to create more online programming.
DAZN strikes a cricket deal
Sports streamer DAZN Canada has added international cricket tournaments to its slate through a two-year agreement with the Pakistan Cricket Board, West Indies Cricket Board and Sri Lanka Cricket and a four-year agreement with the England and Wales Cricket Board (ECB). The deals will see DAZN host a number of international matches, including all England home matches from ECB. DAZN launched in Canada late last year and although it mainly entered the market as a football streamer, it has also made deals for high-performance sport with the Commonwealth Games, as well as coverage from some of Europe's most popular soccer leagues.
Sportsnet 650 refreshes its weekday schedule
Sportsnet 650, Vancouver's all-sports radio station, has revamped its morning program, Sportsnet's Starting Lineup. New regular co-hosts Perry Solkowski and Rick Dhaliwal will join host James Cybulski on a permanent basis to discuss Vancouver's latest sports stories. Solkowski previously hosted the mid-afternoon 650 shot, Oh Point, which will now be co-hosted by Randip Janda and Dan Riccio. The program has been renamed as Reach Deep. Finally, former morning co-host Mira Laurence will become a new game reporter for Sportsnet 650′s Vancouver Canucks radio broadcast team.
Concordia pairs with Toronto Star and others on new institute
Montreal's Concordia University has launched the Institute for Investigative Journalism. The institute, headquartered within Concordia's department of journalism, is the first of its kind in Canada. It will serve as the host institution for the National Student Investigative Reporting Network, which connects students and faculty with major journalism outlets across Canada, providing them with the education and resources to report on large-scale public interest stories. Media partners for the project include Global News, The National Observer and the Toronto Star. Former New York Times managing editor Patti Sonntag will lead the institute.