TVA announces reality-filled fall programming
The network will air three new reality shows that centre around romance, music and dance.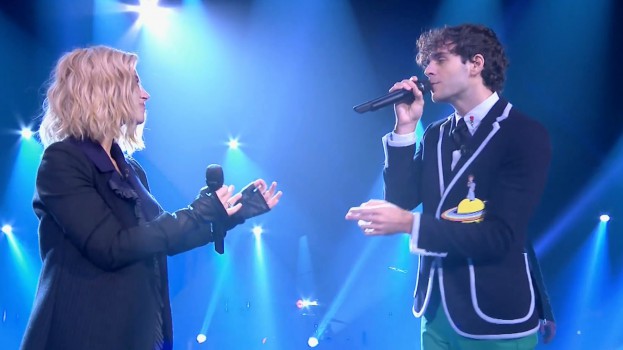 TVA announced its latest programming schedule Thursday, with an emphasis on reality television.
The Quebecor-owned network introduced four new programs, three of which are reality series, for its 2018-2019 lineup.
XOXO gives 18 bachelors and bachelorettes the chance to live large, spending 11 weeks going to exclusive events, pairing up in hopes of forming a glamorous couple and winning $100,000 cash and receiving VIP access to international events such as Coachella in Palm Springs, Tomorrowland in Belgium and the Ultra Music Festival in Miami, where the winning couple will also be given a year's stay at a luxury condo.
Meanwhile, new competitive dance show, Révolution, features actress Sarah-Jeanne Labrosse, identical twin dance duo Les Twins and choreographers Lydia Bouchard and Jean-Marc Généreux joining local dancers as they vie for the chance to win $100,000.
Sticking with its artistic flair, TVA also announced the launch of Tout le Monde Aime, which will take a look back at the lives and careers of popular French-Canadian musicians with interviews by Canadian music aficionado Sonia Benezra. Musicians Lara Fabian, Roch Voisine, Éric Lapointe, Michel Louvain and Ariane Moffatt are all slated to appear in the show's first season.
The network is also introducing new thriller Le Jeu this fall. The new series dives into the topical issue of cyber-bullying and sexism as it is experienced by female video-game designer, Laurence Leboeuf (Mother!), who finds herself coming up against online trolls who try to get in the way of her making it in a male-dominated industry.
It's not all 'out with the old, in with the new,' however, with military series Blue Moon, comedies L'Échappée and Boomerang and dramas O' and L'Heure Bleue all getting picked up for another season. They'll be joined by shows such as outdoor activity program La Vraie Nature, radio host Paul Arcand's Conversation Secrète and comedy series LOL:-)
This winter, the network will also see the premiere of Les Invisibles, a dramatization of the world of showbiz, investigative thriller Victor Lessard and competitive reality show La Voix VII, the latter of which promises to put aspiring singers in the spotlight.
The reality focus extends to some of TVA's specialty channels including CASA, which will air real estate game show Combien Vaut Cette Maison?, and children's station Yoopa, which has renewed L'Arme Fatale.
Over at Moi et Cie, a new reality show called Liens Rompus will see former football player Étienne Boulay help build bridges between people who have little in common.
Image: La Voix