Millennials consume less traditional media, but trust it more (study)
Plus, TV outranks Instagram, but can it hold a candle to YouTube?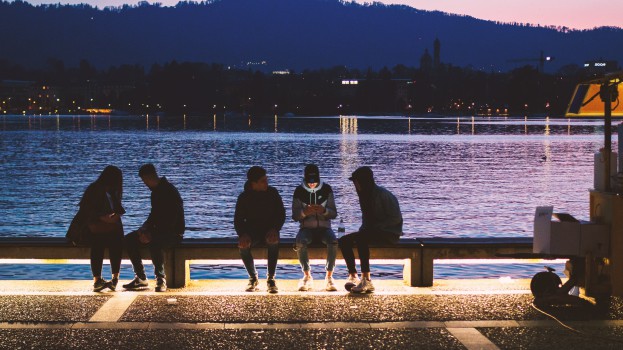 There's good news out there for those concerned: Canadian millennials still spend more time with physical books than they do with Snapchat.
That's according to a new study released this week by eMarketer, which looked at the media consumption habits of millennials (which it defines as people born between 1981 and 1996). The Canada-specific study was conducted earlier this year, with a survey of 2,000 millennials.
The books figure – young adult Canadians report spending an average of 3.3. hours per week reading books (of the non-electronic variety), compared to 2.4 hours on Snapchat and 1.9 hours on Twitter – may relieve some of their parents, but another stat may bring more relief to brands who buy TV ads. According to the study, millennials spend an average of 4.1 hours per week watching live television, which outranks Instagram (3.9 hours per week).
But the big players for millennials, according to eMarketer, are YouTube, Netflix and Facbook. YouTube ranks the highest, with an average of 8.1 hours spent per week, followed by Netflix (7.4 hours) and Facebook (7.3 hours).
Despite the rising popularity of podcasts, it ranked as one of the lowest media for consumption, with an average of only one hour listened per week.
Paul Briggs, senior analyst with eMarketer, added that despite the spread between television and the "big three" (YouTube, Netflix and Facebook), television still had some pull, and that it reaches 90% of people in this cohort (only slightly lower than 96% in the general population), and that even if it's not their first choice, that doesn't mean they're not consuming it. "The fact that they're digital natives suggests that they're going to go to those digital sources first for entertainment, for news," he said.
Millennials are also a trusting bunch when it comes to ads. They believe newspaper ads are the most trustworthy ads, followed by radio, then OOH and television ads. All of those platforms are "traditional" media, and the most-trusted digital ad formats were email promotions. Briggs noted that this is well in tune with the general population's trust trends, however the millennial cohort also trusts social media advertising more than their older counterparts (even though they trust it less than they trust other media). "I think they just have a digital media literacy that is far greater than older adults."