Advertising ID Consortium will integrate with DigiTrust ID Service
The move will make the DigiTrust ID service one of three cookie IDs alongside Open Ad-ID and The Trade Desk's Unified Open ID.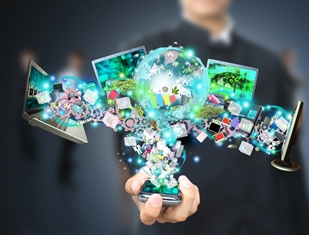 The Advertising ID Consortium will be integrating the DigiTrust ID service into its open identity framework as a third-party domain, according to an announcement made Tuesday.
The move will make the DigiTrust ID service, a non-profit research and development consortium recently acquired by the IAB Technology Laboratory, one of three cookie IDs used within the Advertising ID Consortium's framework.
The result: a wider-cast net of audience data that foregoes the duopoly and lets advertisers, ad tech firms and publishers transact programmatically based on email.
Launched in 2017, the Advertising ID Constortium was founded by digital advertising companies Index Exchange, AppNexus and LiveRamp.
"This is a really nice change,"  Index Exchange's head of product, Drew Bradstock told MiC of the upcoming integration. "The original founding members…they're all commercial entities. So, they're all companies that have their own commercial interests at heart," he said.
DigiTrust, however, is not a commercial entity.
"Advertisers can have multiple to ways connect into the Advertising Consortium including one that has no commercial interest whatsoever," he said of DigiTrust, adding that the service is "aimed at making sure the membership can use a clean way of doing targeting and leveraging all the tech we have [without] worries about commercial conflict, which is a big step forward."
The more companies that join the consortium, according to Bradstock, the larger the addressable market becomes – something he sees as being particularly important in the Canadian programmatic market since many data segments are U.S.-based.