Deadline nears for Media Leader of the Year nominations
Nominations for this year's strategy Media Leader of the Year will be accepted until 11:59 p.m. on July 13.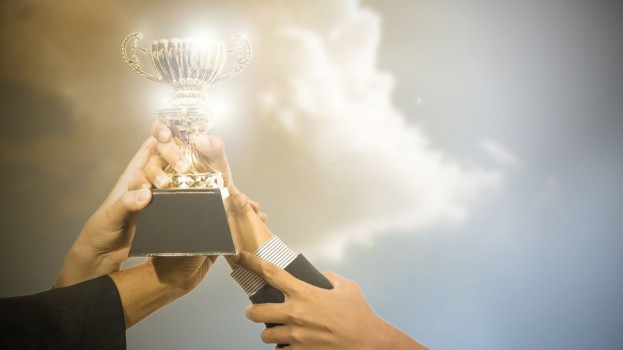 Media in Canada and strategy are getting ready to select the 2018 Media Leader of the Year, with nominations being accepted until July 13.
Nominations for top leaders in the Canadian media industry can be made by a media agency employee, media seller, marketer or client who has experience working with the nominee.
The deadline for nominations is 11:59 p.m. on July 13.
This year's awards will be presented at the Media Innovation Awards (MIAs) and will be recognized in the MIAs annual. Entries for the MIAs are also due July 13.
In addition, our recognition of media company partners will return with Media Player of the Year.
Nominations should include three reasons why the candidate is the top choice for Media Leader of the Year. Entries will be judged by strategy's 2018 MIAs jury, which includes:
-Hope Bagozzi, marketing officer, McDonald's Restaurants of Canada
-Karine Courtemanche, president, PHD Montreal & Touché
-Helen Galanis, president, Initiative Canada
-Stuart Garvie, CEO, GroupM Canada
-Robin Hassan, marketing & digital transformation, Unilever
-Robert Jenkyn, president, Media Experts
-Brooke Leland, SVP, GM English Canada, Cossette Media
-Devorah Lithwick, VP, marketing communications, Bell Mobility, Bell Canada
-Robert Lunn, veterinary division director, Royal Canin Canada
-Luke Moore, E.V.P. managing director, media, Cundari
-Deborah Neff, VP, marketing, Sephora
-Bob Park, chief of brands, GE, Haier, Cafe, and Monogram Appliances Canada
Jurors will join co-chairs Emma Eriksson, VP of marketing at General Mills, and Cathy Collier, CEO of OMD.
For more information, please contact Jennifer Horn at strategy. Submissions, as well as additional information, are now available online.
Learn about last year's Media Leader of the Year, Alain Desormiers of Touché, here.