Blue Ant Media bolsters Canadian slate
The Toronto-based channel operator adds Blown Away to its lineup, alongside returning series like Beautiful Weddings (pictured).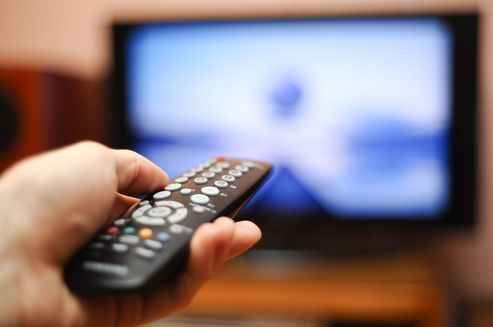 Blue Ant Media has unveiled its largest slate of original programming for its Canadian channels, including six brand new series and a number of renewals.
The roster of content ranges from the paranormal, to extreme weather, and Canadian cottage architecture.
The order includes the Netflix copro Blown Away, a glass-blowing competition series for lifestyle channel Makeful that will premiere in Canada next spring and roll out on the streamer following the Canadian debut.
Lifestyle and entertainment channel T+E, meanwhile, is readying a trio of new paranormal series, a genre that does particularly well with the channel's viewership, Jamie Schouela, president of Canadian Media at Blue Ant, told Media in Canada's sister publication Playback Daily. T+E's existing "Ghost Night" programming on Fridays, including Ghostly Encounters and Paranormal Survivor, is among the highest-rated programming on the channel, he said, and is especially popular with women 25 to 45.
The new series include My Worst Nightmare, premiering in spring 2019, which explores the meaning and mystery behind recurring nightmares.
Also joining T+E's lineup are Haunted Hospitals and Paranormal 911. Hospitals, which premieres in fall 2018, details paranormal activity inside hospitals, nursing homes and morgues. Docu-drama series Paranormal 911, which details experiences of first-responders who've had paranormal encounters, will premiere in spring 2019.
New Cottage Life programming includes the docuseries The Weather Files, which shines a spotlight on extreme weather patterns. It will premiere in August. It joins the previously announced Great Canadian Cottages, featuring renowned Scottish designers Colin and Justin.
Returning shows include Blue Ant Media and UPT TV's Crazy Beautiful Weddings (pictured) for Makeful. Season two of the show, which follows indie wedding planner Lynzie Kent as she crafts atypical wedding celebrations, is set to debut this fall. The fifth season of Intervention Canada will premiere on T+E in March 2019.
Lastly, season two of Architect Films' Lakefront Luxury and season nine of Arcadia Content's Hope For Wildlife, will debut on Cottage Life in spring 2019.
Schouela said Blue Ant's growing production slate is a reflection of the company's commitment to provide unique content for niche communities – a model that he says is paying off with audiences. In a television landscape where Netflix can be seen as a department store, offering something for everybody, Schouela said Blue Ant is the boutique, offering a deep collection for a specific clientele.
Photo credit: Purple Tree Photography
From Playback Daily, with files from Realscreen