Postmedia to close six newspapers, cut staff costs by 10%
The organization will shutter six community newspapers across the country, with three additional titles in Manitoba and Ontario closing newsrooms but remaining online.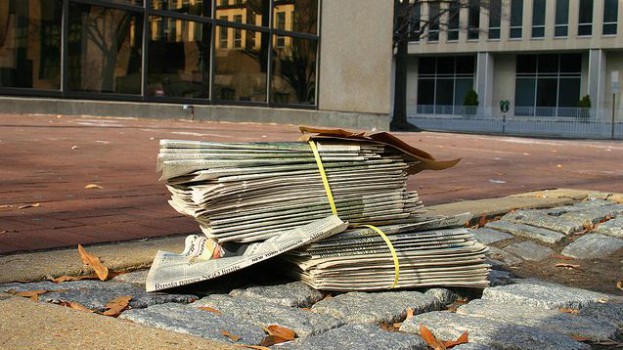 Postmedia will be cutting staff and closing six community newspapers in the coming weeks, according to an internal memo on Tuesday.
The aim of the closures is to reduce salary expenses across the organization by approximately 10% by August 31. Postmedia would not disclose the dollar amount of the cuts, however as of August 31, 2017, Postmedia had 3,315 full time equivalent employees, according to Phyllise Gelfand, Postmedia's VP of communications.
Despite what the company regards as a successful strategy to grow its digital revenues, Gelfand told MiC that "the growth in our new revenue initiatives is still outpaced by our legacy revenue (print advertising and circulation) declines."
This is clearly reflected in the cuts, which will largely affect community newspapers across the country, including the Camrose Canadian and Strathmore Standard in Alberta, and Ontario's Kapuskasing Northern Times, Ingersoll Times, Norwich Gazette and Petrolia Topic will all close in the coming weeks.
Meanwhile, The Graphic in Portage La Prairie, Manitoba, Northern News in Kirkland Lake and Pembroke Observer in Ontario will each lose print publication but remain online. The Pembroke Observer had been operating for 163 years.
The High River Times in Alberta will see a reduction in print publication from two days per week to weekly, while also maintaining an online presence.
According to the email, severance packages and departure dates will be decided upon when staff are notified in the coming weeks, with a Voluntary Buyout Program (VBO) being offered to all unionized staff and union and non-union editorial staff.
However, the email also stipulates that, "If target savings aren't met through the initial VBO program and targeted reductions, further staff reductions will be identified across our operations."
Staff cuts and closures are not foreign to the organization. In October 2016, Postmedia announced a 20% reduction of salary expenses, followed buy the closure of 20 community and commuter newspapers in November 2017.
According to Gelfand, Postmedia will "continue to take the necessary steps to focus on areas where we can win and make the tough decisions about where we need to make changes."