Politico is coming to Canada
The site's new Canadian executive director, Luiza Savage discusses what audience the political reporting site is tapping, and where brands can get involved.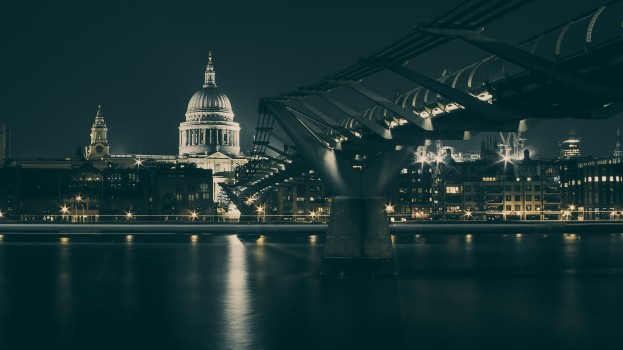 Traditional and digital media company Politico, which covers U.S. politics, policy and lobbying, is launching a Canadian operation.
However, don't expect Politico's Canadian staff to put out news stories from Parliament Hill covering Justin Trudeau's daily briefings. Politico's Canadian correspondents will still deal with American politics; however they will specifically profile issues that will affect Canadians.
Luiza Savage, editorial director for cross-platform content and executive director for Canada at Politico, told MiC the company is hoping to tap into an audience that is missing out on crucial coverage from D.C.
Savage, who is originally from Canada and worked on several major dailies including the National Post at the time of its launch, said she's seen Canadian media "get increasingly hollowed out to the point where there are only two Canadian newspapers [The Globe and Mail and the Toronto Star] who have a correspondent here in Washington."
She said the audience it's eyeing consists of "professionals in Canada who have a reason to care about the bilateral relationship [between the U.S. and Canada] because they have a stake in North America's deeply interwoven economies." This could include politicians and political staffers as well as business leaders and those whose livelihoods are impacted by Canada-U.S. trade relations. "It's not about things like the Russia investigation and the Trump Tweets," she said.
Politico has also launched outposts in Europe and China and has an array of state-level operations, based in state capitals such as Albany and Sacramento.
The Canadian operation is starting out with two Canadian correspondents on the ground in D.C., and Savage said it may add several more, either in D.C. or Ottawa, depending on reader feedback.
Politico Canada will launch a dedicated morning newsletter with the day's top stories tailored to Canada, real-time news alerts on policy developments throughout the day, weekly previews, a regular live briefing call with Politico's Canadian reporting team and Canada-based events such as speaker series and summits. Events are also where the opportunities for sponsorships lie, said Savage.
"Sponsorship represents a big part of our revenues," she said. "Sponsors underwrite a lot of events, and we work with brands on big story series. There's also polling partnerships and our specific policy verticals, which are aimed at organizations and industries like agriculture, taxation and cyber-security." She said it's ideal for advertisers that do businesses across borders, B2B advertisers and the tech industry.
For example, its ongoing Women Rule series is underwritten by Google and the Tory Burch Foundation, and its What Works Next series is presented by JP Morgan Chase & Co.
Of the 25 million unique visitors Politico gets per month, approximately 500,000 come from Canada, according to Savage.