Torstar lays off 21 at StarMetro
Some services will be moved to north Toronto and Hamilton, although the size of those operations has yet to be determined.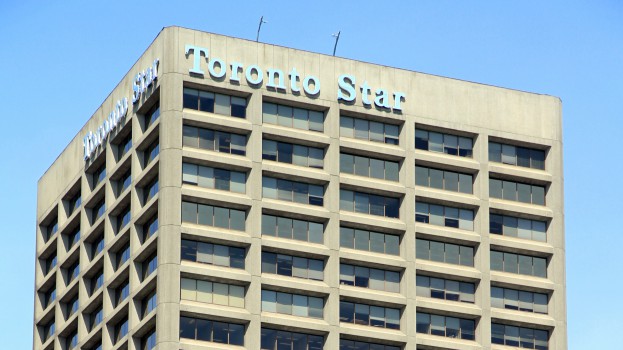 Nearly two dozen workers have been laid off from Torstar's Star Metro operation in Toronto.
Torstar spokesperson Bob Hepburn confirmed to MiC that layoffs included nine full-time editors, two full-time reporter-photographers and 10 part-time copy editors.

Torstar will be transferring some editing and page production, currently performed by Pagemasters, to Hamilton over the summer.  He added that some StarMetro editing and page production work, which is currently performed in the Torstar office at One Young in downtown Toronto, will be moved to a Metroland office in north Toronto.
Hepburn added that staff impacted by yesterday's announcement will be able to apply for positions in either Hamilton or north Toronto. However, he said, the size of the operations are still being assessed.
Torstar first rebranded its free daily Metro newspapers to StarMetro in April. The publication also touched down in Vancouver, Calgary, Edmonton and Halifax. At the time, CRO Claude Galipreau said it was the ideal time to add more local news.
"I don't think we could have picked a bigger context in time," he said in an interview at the time. "People are wondering, 'What's the correct news?' In the context of fake news, what's a credible piece of reporting?"
However, Torstar has undergone cuts prior to the Metro rebranding as well. Last year, it cut just under 30 full-time staffers following the cancellation of Star Touch. It also cancelled its intern program (while trimming its freelance and expense budget). In November, it sold 22 community papers to Postmedia, all but one of which were closed (resulting in 244 jobs lost). It also acquired 17 newspapers from Postmedia and subsequently shuttered 13 of them, resulting in 46 jobs lost.
Across the news industry, layoffs have become the norm. Earlier this week, Postmedia announced that it would cut staff by 10% by Aug. 31 and shutter six community papers. Earlier in June, Rogers Media cut 75 positions from its digital content and publishing teams, reducing that staff by one-third.