ICYMI: A new co-host for Breakfast Television and more
Plus, TheScore makes another voice play and Snackable rolls out a new original.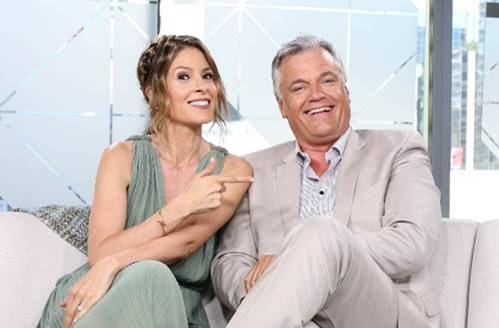 Roger Petersen joins Breakfast Television
Roger Petersen is now in the host chair of Citytv's Breakfast Television. This week, Petersen joined co-host Dina Pugliese, along with returning talent Frank Ferragine, Watson Sih, Melanie Ng, Tammy Sutherland and Kerry Prunskus. Petersen is a longtime broadcaster who previously served as an anchor for CityNews, both in Toronto and Vancouver. He takes over co-hosting duties from longtime presenter Kevin Frankish, who left Breakfast Television on June 1 after more than 20 years on the program to pursue a primetime doc series. Also new to the program is Stella Acquisto, who will serve as a community correspondent. She has been a reporter with Citytv since 2011.
TheScore makes a major voice move in the U.S.
Canadian mobile sports media company theScore has partnered with Samsung's audio assistant Bixby to deliver personalized live scores to U.S. fans. This is not the company's first foray into voice; last year it paired with Amazon to deliver updates through Amazon's Alexa voice platform. In an earlier interview with MiC, theScore COO Benji Levy said the use of voice platforms – and other emerging tech platforms in general – are part of an effort "to expose theScore's brand to a new audience that might otherwise not touch us." He said it's also part of an effort to build loyalty among its current user base.
Snackable drops its first original
Bell Media's mobile-first short-form video service, SnackableTV, has released one of its first original series, Jokeoff. The interactive comedy series is produced in association with Just For Laughs and allows users to choose their favourite stand-up comedian using in-app voting. Although the series is the platform's first original to be released, animated short-form series Littlekenny (a spin-off of CraveTV's Letterkenny) was the first program to be announced earlier this year.