Twisted Tea partners with CFL, musician Dean Brody
The Moosehead brand has launched two new partnerships, aiming to expand its reach within a demographic of country music and CFL fans.
Twisted Tea has launched its first national media campaign in Canada, forming two new partnerships including a three-year deal with the Canadian Football League and summer-long partnership with local country musician Dean Brody.
The Moosehead brand's national CFL partnership includes an exclusive "ready-to-drink" sponsorship with the Grey Cup, a national contest that will send seven fans on a trip to see the football championship with a friend this November in Edmonton, as well as limited-edition packaging on its 12-pack original cans featuring a football player and the CFL logo.
This is not the first time the company has aligned itself with the CFL: Twisted Tea partnered with the Hamilton Tiger-Cats last year. Twisted Tea brand manager Frances Mitchell told MiC it was the success of that sponsorship which led to the broader CFL partnership.
"We saw a lot of success from the Hamilton Tiger-Cats sponsorship, which led us to dive deeper into the football pillar as a whole," said Mitchell. "Now, football is really a key pillar in our brand strategy for 2018, but also long-term."
The brand saw a crossover between Twisted Tea drinkers, fans of country music and people who watch the CFL on a regular basis, according to Mitchell. It was a connection that ended up inspiring the company to find new ways to speak to that demographic through partnerships and activations.
That's one reason why, drawing on its key demographic's interest in country music, the brand launched a summer-long partnership with musician Dean Brody, which includes a "Good Time with a Twist" promotion that offers one country music fan the opportunity to host a "Totally Twisted Summer Party" where Brody will perform live.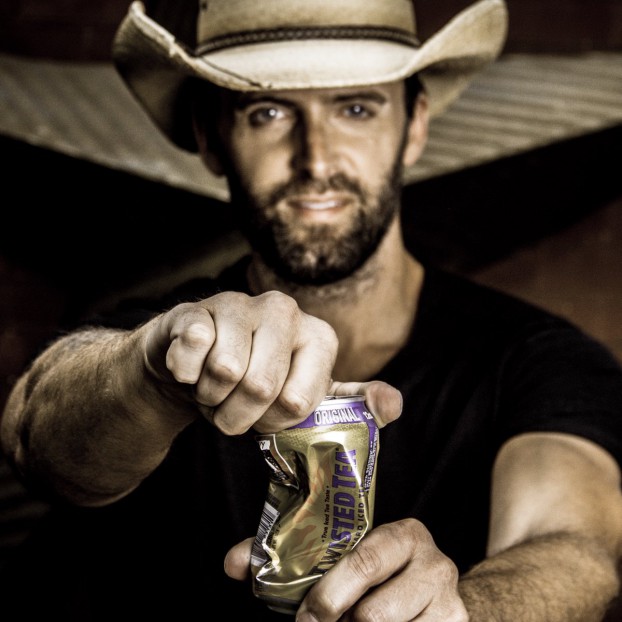 The party will also be the backdrop for Brody's "Dose of Country" music video, with the song being featured in a 30-second TV spot playing during the CFL's Thursday Night Football games throughout the season, from June to November.
Mitchell calls the partnerships a "milestone" for the brand, which has done activations, influencer programming, as well as participated in music events, festivals and local community events in the past, but had yet to launch a campaign of this size.
"Overall, we want to grow Twisted Tea within Canada," Mitchell said, adding that since the brand first hit the market in 2001, the "ready-to-drink" or "cooler" category of alcoholic beverages has grown substantially, now extending beyond spiked tea and into spiked sparkling water. However, she was not able to provide market share or sales figures.
The goal, she said, is to create greater brand awareness nationally while expanding its drinker base to a somewhat younger, millennial consumer.
"There's a lot of fierce competition… overall, we're always looking at new ways to promote the brand, drive differentiation from our competitors and increase engagement with our drinkers."
The CFL sponsorship deal was first announced in March at CFL Fan Fest in Winnipeg, although the deal officially activated July 5.
The contest is being promoted with a national digital media buy on Facebook, Instagram, Spotify and Youtube. Media Experts worked on the media buy, with additional support from Craft Public Relations and East End Project.