Havas Media wins DavidsTea
The brand is currently experiencing a pivot to ecommerce, although its paid media efforts have been minimal.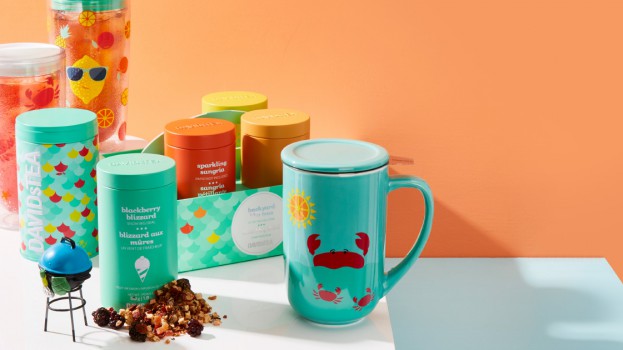 Havas Media has added DavidsTea to its list of Canadian media clients.
As DavidsTea's media agency of record, Havas will lead its digital media strategy and buying in both Canada and the U.S. markets for the next three years. The deal was first brokered in June. DavidsTea previously worked with Bloom on paid media.
The Montreal-based tea company has had a tough go in recent years; after it launched in 2008 it saw years of exponential growth. However, it has seen increasing losses in the last three years; in Q1 it reported a loss of $1.2 million for the financial period, more than triple its loss of $362,000 a year earlier. During the first quarter of the year, sales fell 6%. While DavidsTea's Canadian business has fared well, its push into the U.S. has not been so smooth, although its Q1 report suggested that U.S. sales are beginning to "stabilize." It also saw its CEO Joel Silver resign in June.
The brand has seen some success through a push toward ecommerce on its new digital platform, as well as with the introduction of several new in-store concepts in Toronto and Calgary. Its newfound emphasis on ecommerce has been driven largely by a push for personalization within the tea buying category.
Despite its digital growth, DavidsTea has not relied heavily on paid advertising to build affinity among tea drinkers; instead it's relied heavily on experiential marketing efforts, such as pop-up gifting stations at major events like TIFF and tea sampling tours.
Meanwhile, Havas has also picked up media business for longstanding Canadian health brand Wampole on media strategy and buying for its three brands across Canada: Laboratoire Suisse, French Formula and Wampole. Havas Montréal is the creative agency for the Wampole and French Formula brands.